Red
At
Sunset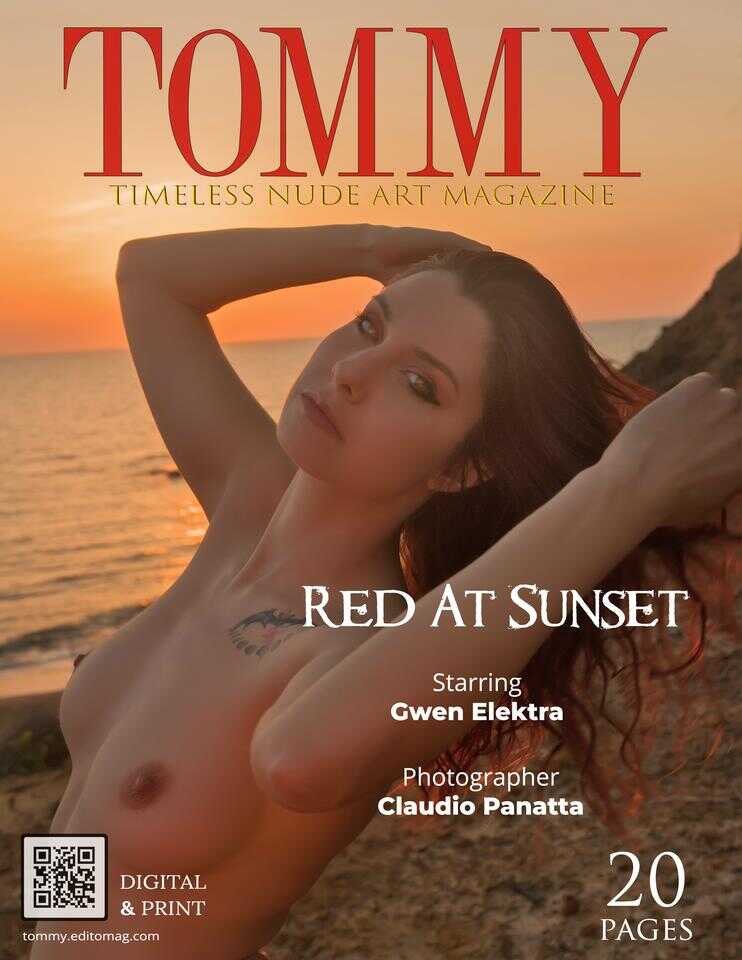 Share
this
editorial
IT → Un caldo pomeriggio di inizio estate al tramonto sulla costa del Lazio.
Passeggiando con Gwen sotto il sole che pian pian piano calava sul mare
ci siam arrampicati sulla parte scoscesa della spiaggia.
Arrivammo in un punto dove c'era un piccolo slargo in mezzo
alla vegetazione che dominava tutto il panorama.
Arrivati in cima riprendemmo fiato e ci gustammo il paesaggio.
Dopo qualche minuto poggiato lo zaino a terra cominciai a preparare
la mia Nikon D700 i pannelli Andoer.
Lei si denudo' e divenne un tuttuno con la natura.
Una venere del paesaggio e allo scintillare del sole e il rossiccio
di quel promontorio scattammo questo servizio.

EN → A warm early summer afternoon at sunset on the Lazio coast.
Walking with Gwen under the sun that slowly descended on the sea
we climbed the steep part of the beach.
We arrived at a point where there was a small clearing in
the middle of the vegetation that dominated the whole panorama.
When we got to the top we caught our breath and enjoyed the landscape.
After a few minutes I put the backpack on the ground and started preparing
my Nikon D700 with the Andoer panels.
She undressed and became one with nature.
A Venus of the landscape and at the glint of the sun and the reddish
color of that promontory we took this service.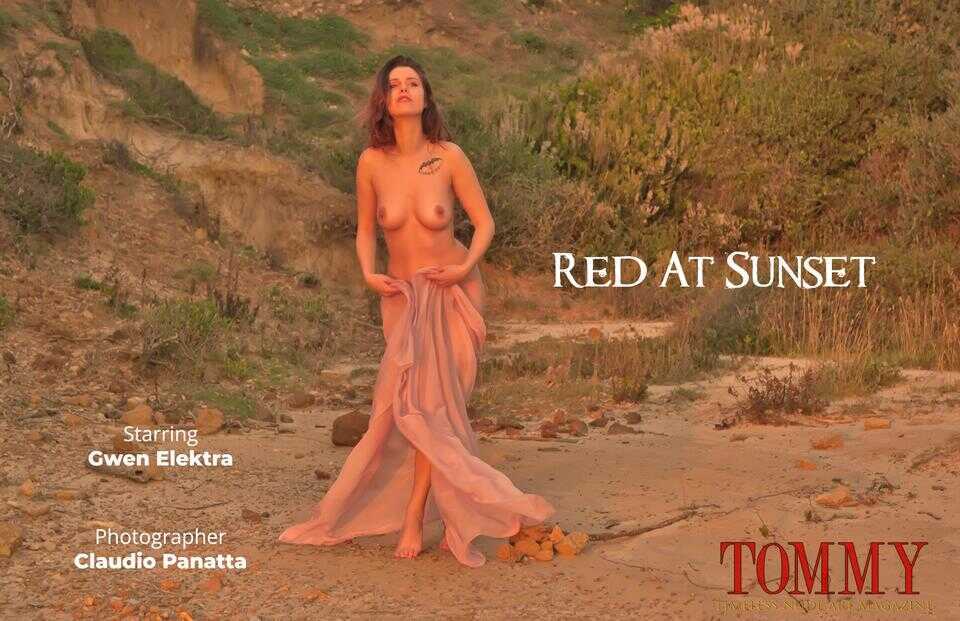 Print
Version
20
pages
US Letter 8.25"x10.75"
Saddle Stitch Binding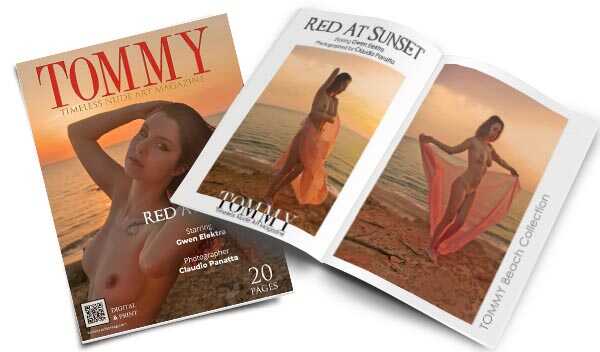 Digital
Version
20
pages
PDF 2550 x 3300 px

and enjoy your digital editorial
version with its
20
pages on your PC, Mac, Linux, smartphone and tablet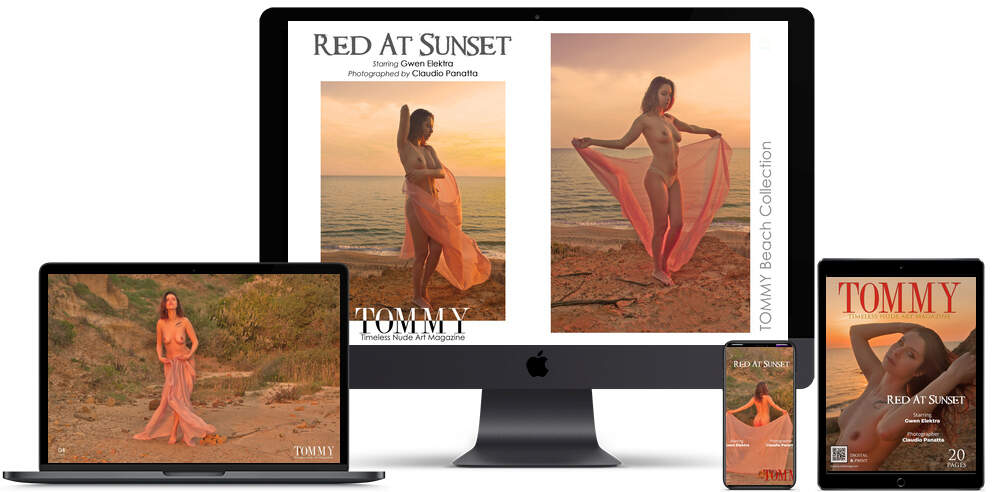 Buy the print copy of this book and get the digital version for
free !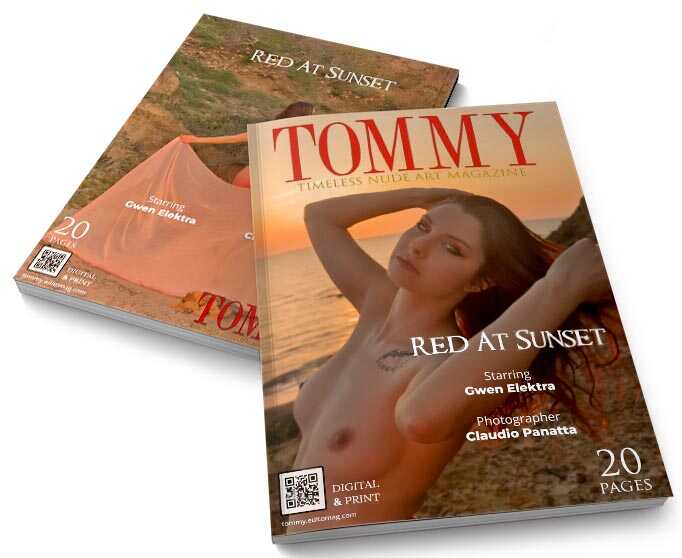 Thank
you
شكرا جزيلا . Děkuji mnohokrát . Vielen dank . σε ευχαριστώ πάρα πολύ . Thank you so much . Muchas gracias . Merci beaucoup . תודה רבה לך . बहुत बहुत धन्यवाद . Grazie mólto . どうもありがとうございます . 정말 고맙습니다 . Hartelijk bedankt . Tusen takk . Dziękuję bardzo . Muito obrigado . Mulțumesc foarte mult . Спасибо вам большое . Tack så mycket . ขอบคุณมาก . çok teşekkür ederim . Дуже дякую . Cảm ơn rất nhiều . 非常感謝 .