Waterfront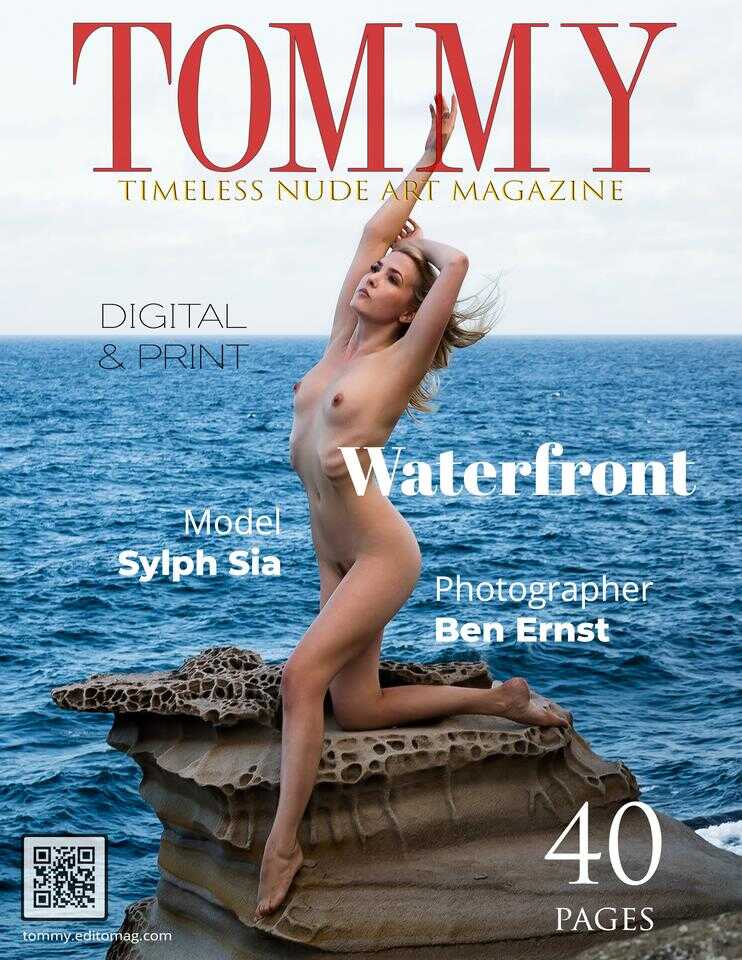 Auckland
-
New
Zealand


Tommy Magazine, nude magazine like no other. Publish and sale editorials, reference photographers & models. Sell & fairly share revenues only on Tommy Magazine.


The sale and delivery of this editorial are processed by our partner

40
pages
PDF 2550 x 3300 px sRGB

40
pages
US Letter format 8.25"x10.75" (21x27,3cm)
Saddle Stitch Binding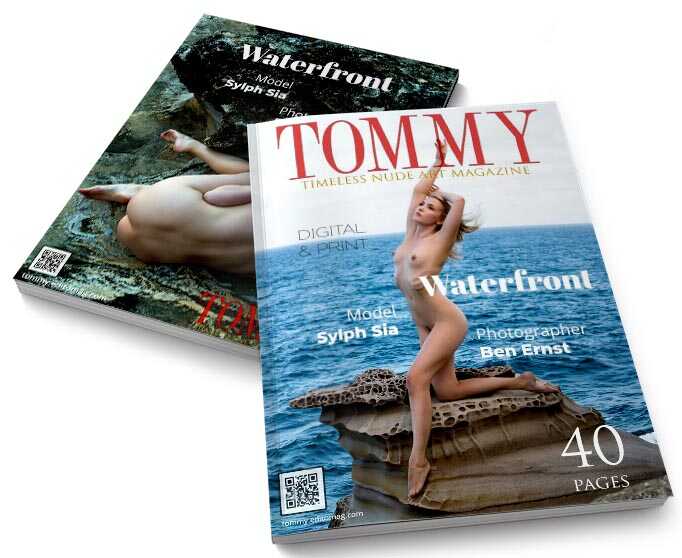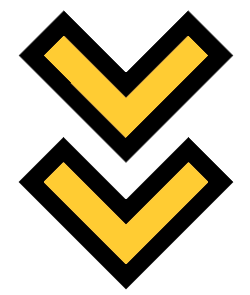 While waiting for the printed version to be delivered to your home,
enjoy immediately your digital version
on your computer, laptop, smartphone and tablet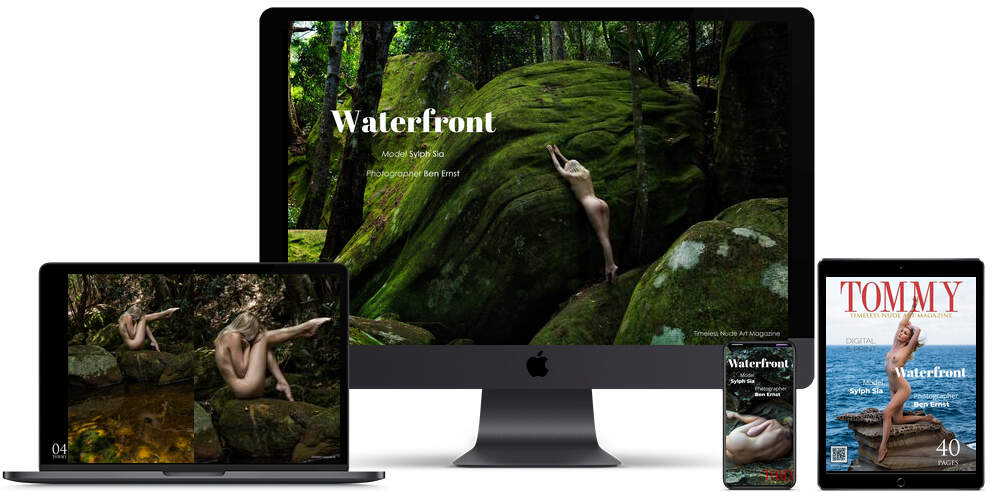 About
Sylph
Sia
Full-time Model 🇦🇺
Booking - DM 📩
Sustainable/Ethical Brand Collabs Only🌱♻️
Playboy & Penthouse '18/'19 🐰📚
Sylph Sia's activities on Instagram:
"
Bikini season is almost here! 🔥Can't wait to spend the summer in amazing sustainable sets from Melbourne label @inchbikini_ again 💛🌱 And exploring more of Australia's incredible wild landscapes like this moment back in West Aus 😍
"
"
It's been two years since we (Australians) were able to visit Europe... & with light at the end of the tunnel I'm considering a mini Europe tour next year! ✈️ I've missed the incredible landscapes and the inspiring creatives in this part of the world so much. ✨ I'm often asked where my favourite places I've modelling are, and I definitely can't narrow it down to a single location or country, but this is area in Switzerland is definitely up there with the best as somewhere I felt incredibly inspired and would love to explore some more 🌱💧 📸 by @weeks_photo_art
"
"
It might be stormy now, but it can't rain forever 💫🌟 More from this series by @_christopherrobert_ on my other page @sylph.model 📸That's where I share most of my modelling work these days 🙌
"
"
Playing peekaboo in the afternoon light and some new season @stylewanderlustusa 🖤 #ethicalfashion #slowfashion #sustainablefashion #independentdesigner #handmadelingerie
"
"
Flash back to this magical beach day with this awesome team. Excited for warmer weather and spending more time rolling around in nature again soon 💫 Photo: @nicole_luneberg_photo MUA: @enlightenbeautybyjen Styling: @cerisecundy
"
"
You can cut all the flowers but you cannot keep spring from coming 🌸 Which is your favourite from this spring mood? 1, 2 or 3? 🌼 📸 by @gcphotographyau #springtime #floral #strawhat #strawbasket #freshflowers #canberraphotographer #canberraartist #sylphsia #cottagecore #mountainrange
"
"
Happy first day of Spring to fellow Southern Hemisphere peeps 🤗🌸 Here's a take back to last year with the talented @gcphotographyau since we aren't allowed outside right now 📸 Spring is usually my favourite season for shoots and seeing all the cherry blossom in my city at the moment while being in lockdown until late September is killing me!! 🌼 Wearing @marjolaine_lingerie 👗and @aceofsomething 👒
"
"
Are you more of a fruits or flowers person?? Personally I'm both 🌸🍎🤗 Hot off the press from yesterday with @christophermeredith.com.au working with the beautiful light at @deskandstudio for his 'maiden' series.
"
"
Hello SYDNEY! ✈️ I'm so excited to finally be on tour again! It's been almost six long months of lockdowns and border restrictions, and it feels sooo good to be back and getting creative again 🙌 📸 @gcphotographyau
"
"
Demand quality not just in the products you buy, but in the life of the person who made it 🌼 Wearing ethically and sustainably handmade lingerie by @aube_atelier_label 🌱
"
"
An ode to spring 🌻🌸🌱 Frolicking and garden bathing in dreamy @playfulpromises 🤍
"
About
Ben
Ernst
Amsterdam based (close to) photographer for art fashion and portraits.
Live close to dunes, beach, sea.
Ben Ernst's activities on Instagram:
"
Princess of Sheba,with @maevald08 , @maevald11 in the studio of @piar_fotografie.nl complete sets: www.benernst.nl NSFW #maevald11 #model #studio #flashlight #conceptual #princessofsheba #colororbnw
"
"
Night and Day, dark and light, remote shoot with wonderful, lovely, versatile @mischkah.model . From Norway to Netherlands. SWIPE 👉🏼👉🏼 more at www.benernst.nl #remoteshoot #model #beauty #versatile #darkandlight #mood
"
"
Dark mood, studioshoot. Model: NN . Complete, uncensored: www.benernst.nl #dark #darkmood #model #incognito #introspective #studio
"
"
More of the Princess of Sheba,with @maevald11 and @maevald08 in studio @piar_fotografie.nl , crown by @mystic_fantasy_creations , complete, uncensored sets at www.benernst.nl
"
"
Dark and Light, Night and Day, remoteshoot with @mischkah.model . More at: www.benernst.nl #mood #blackandwhite #remoteshoot #versatile. SWIPE 👉🏼👉🏼
"
"
Dark statue, studioshoot. Complete, uncensored: www.benernst.nl NSFW
"
"
Day and night,light and dark, @mischkah.model . Remoteshoot from Norway. SWIPE >> complete sets: benernst.nl #mischkahscott #mischkah #winter #remoteshoot #mood#style
"
"
More of white, with @anato_mo in the loftstudio @studio13amsterdam Swipe >>>>> complete, uncens*red at www.benernst.nl #anatomodel #studio13amsterdam #daylight #windowlight #topphotomagazine @top_photo_magazine
"
"
Feeling blue, studioshoot, more at: www.benernst.nl NSFW, SWIPE to the other side. #model #studio #edit #darkmood #bodyparts #torso
"
"
Black madonna, with @maevald08 , @maevald11 at studio . Crown : @mystic_fantasy_creations SWIPE >>> complete sets: www.benernst.nl NSFW
"
"
Night & Day, Dark @ Light, @mischkah.model SWIPE >>> New work at: www.benernst.nl NSFW
"
Thank
you

شكرا جزيلا . Děkuji mnohokrát . Vielen dank . σε ευχαριστώ πάρα πολύ . Thank you so much . Muchas gracias . Merci beaucoup . תודה רבה לך . बहुत बहुत धन्यवाद . Grazie mólto . どうもありがとうございます . 정말 고맙습니다 . Hartelijk bedankt . Tusen takk . Dziękuję bardzo . Muito obrigado . Mulțumesc foarte mult . Спасибо вам большое . Tack så mycket . ขอบคุณมาก . çok teşekkür ederim . Дуже дякую . Cảm ơn rất nhiều . 非常感謝 .