Under
the
light
Share
this
editorial
FR → Nous avons eu l'occasion d'accueillir la belle Ambre Renard, qui nous vient de la belle ville de Montpellier
dans le sud de a France, lors d'un workshop dont l'un des sujets était de travailler la lumière projetée.
On a projeté la lumière à travers une petite grille, ce qui a pour effet de donner ces ombres et ces tracés
du plus bel effet aussi bien sur le corps nu d'Ambre que sur le fond de l'atelier.

EN → We had the opportunity to welcome the beautiful Ambre Renard, who comes to us from the beautiful city of Montpellier
in the south of France.
During a workshop one of the subjects of which was to work on projected light.
We projected the light through a small grid, which has the effect of giving these shadows and these paths
the most beautiful effect as well on the naked body of Amber as on the background of the workshop.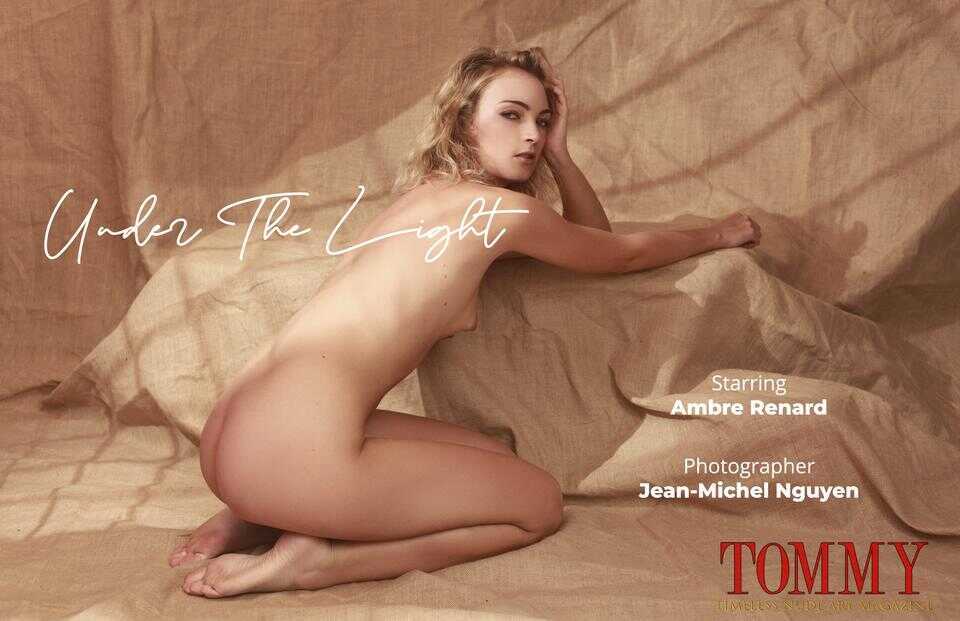 Print
Version
24
pages
US Letter 8.25"x10.75"
Saddle Stitch Binding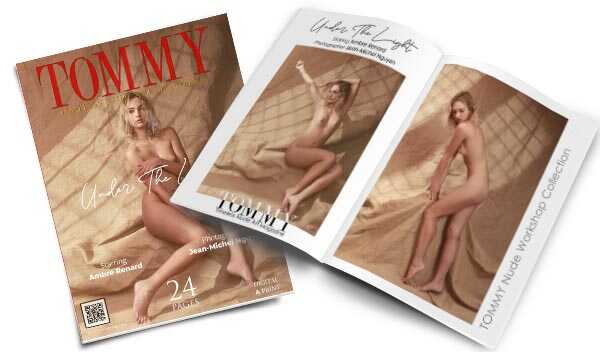 Digital
Version
24
pages
PDF 2550 x 3300 px

and enjoy your digital editorial
version with its
24
pages on your PC, Mac, Linux, smartphone and tablet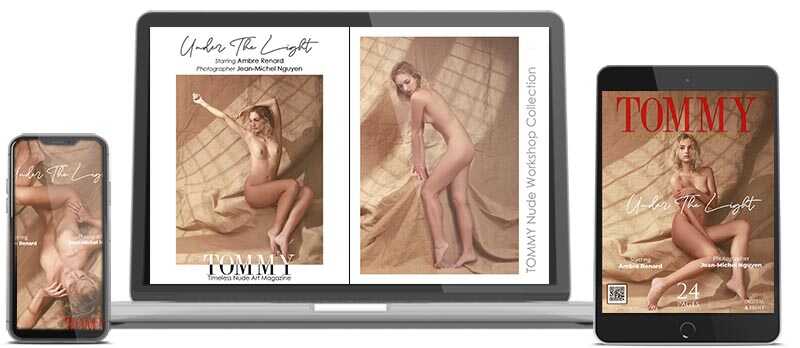 Buy the print copy of this book and get the digital version for
free !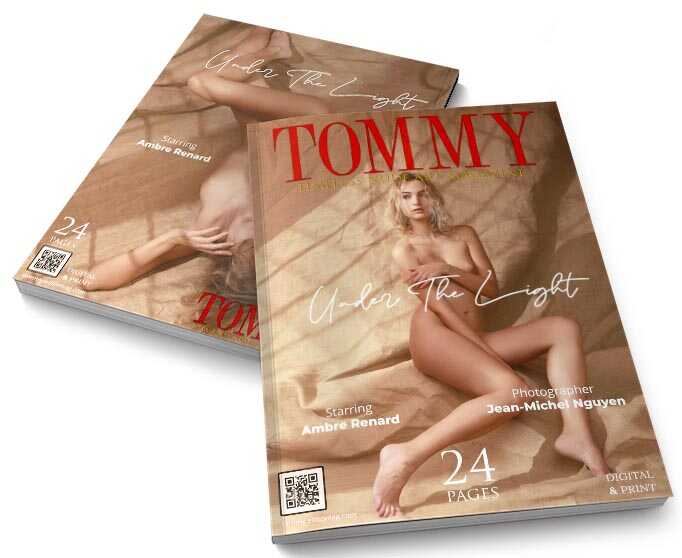 Thank
you
شكرا جزيلا . Děkuji mnohokrát . Vielen dank . σε ευχαριστώ πάρα πολύ . Thank you so much . Muchas gracias . Merci beaucoup . תודה רבה לך . बहुत बहुत धन्यवाद . Grazie mólto . どうもありがとうございます . 정말 고맙습니다 . Hartelijk bedankt . Tusen takk . Dziękuję bardzo . Muito obrigado . Mulțumesc foarte mult . Спасибо вам большое . Tack så mycket . ขอบคุณมาก . çok teşekkür ederim . Дуже дякую . Cảm ơn rất nhiều . 非常感謝 .