Together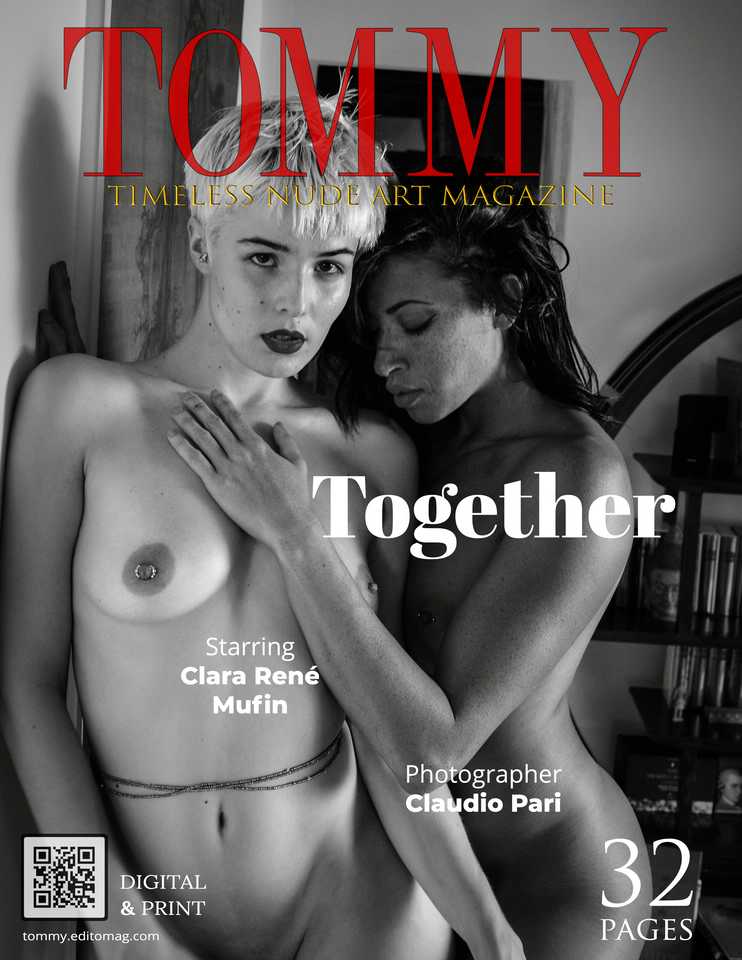 Paris
-
France
FR → Quand deux superbes modèles se retrouvent chez un photographe italien vivant à Paris
pour une belle séance de nu, tout en intimité avec une belle vue sur les toits de Paris,
le tout à partir de son appartement parisien.

EN → When two stunning models meet at an Italian photographer living in Paris
for a beautiful nude session, all in privacy with a beautiful view over the rooftops of Paris,
all from his Parisian apartment.

Tommy Magazine, nude magazine like no other. Publish and sale editorials, reference photographers & models. Sell & fairly share revenues only on Tommy Magazine.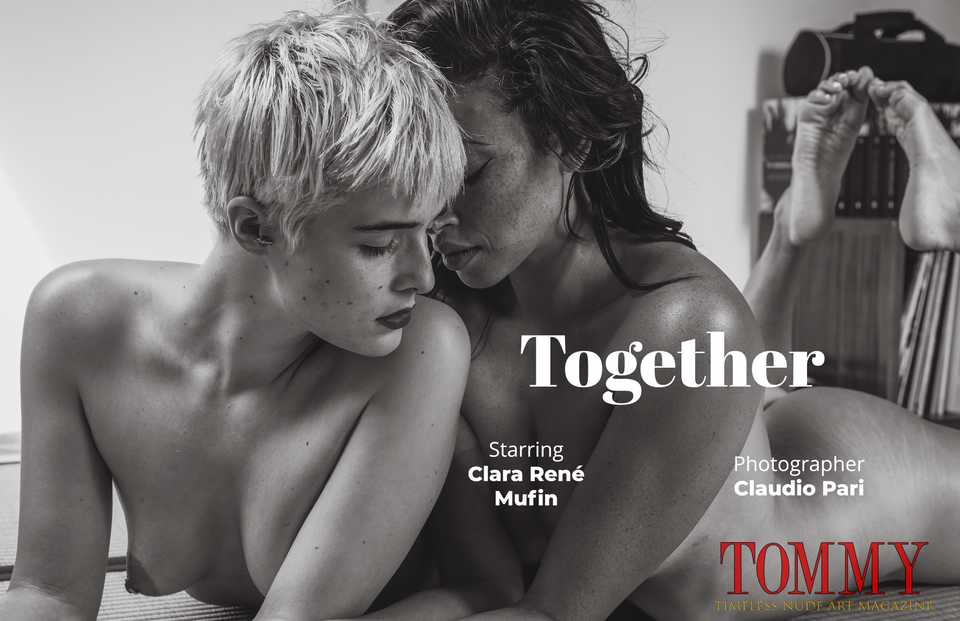 The sale and delivery of this editorial
are processed by our trusted partner

32
pages
PDF 2550 x 3300 px

Enjoy immediately your digital version
on your PC, Mac, Linux, smartphone and tablet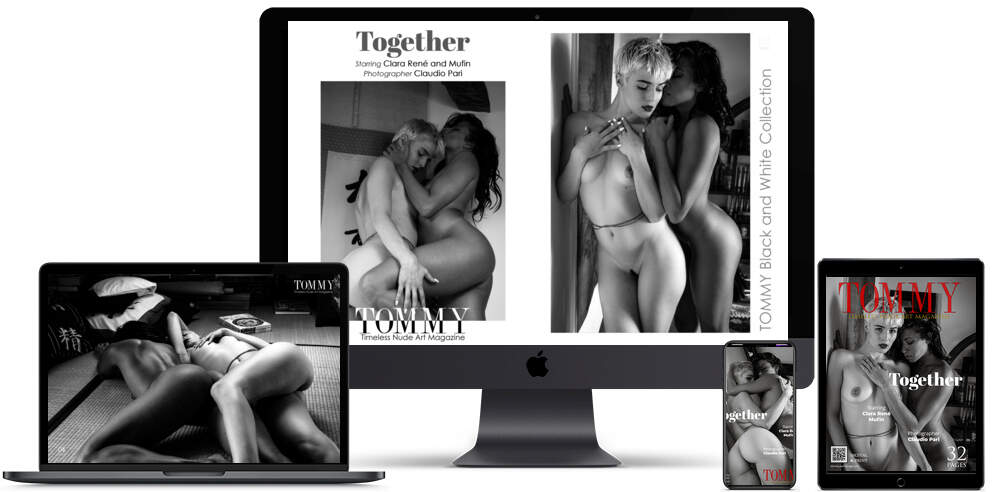 While waiting for the printed version to be delivered
to your home with its
32
pages
in US Letter format 8.25"x10.75" (21x27,3cm)
Saddle Stitch Binding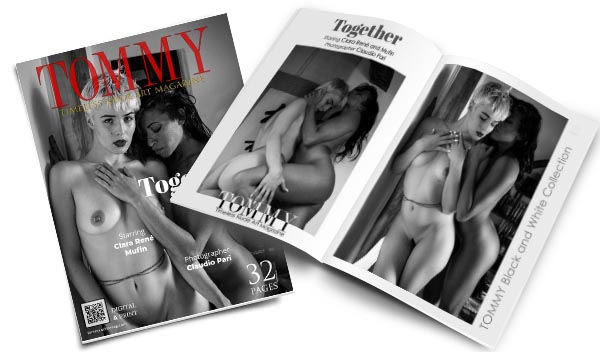 About
Clara
Rene
Professional model and dancer, specialised in artistic nude.
​Based in France but available worldwide for shootings:
- collaborations
- workshops
- advertisings
- videos
​
Contact me for rates and availability
ABOUT ME:
MEASUREMENTS
Age 30
Height 164 cm
Bust 80 cm
Waist 69 cm
Hips 90 cm
Bra cup B
Clothing 36 / S
Shoes 37
No tatoos
Clara Rene's activities on Instagram:
"
[Dreamy✨] for @oppium_paris . Couldn't decide how to edit them so I chose to let them unedited and I love it that way 🤍 Which one is your favorite ? . @clara_again
"
"
Whatever you have from within, you will manifest 🌪©️ @kim_akrich . @clara_again
"
"
Couldn't choose between the two pics … For me it's the posing on the 1st and the light on the 2nd 😍 And for you ? ©️ @hanneswindrath . @clara_again
"
"
1 or 2 ? 🐈 ©️ @nikola.gj.photography at @lightheartedbirds workshop . @clara_again
"
"
Failed to find a caption. Again ©️ @hanneswindrath . @clara_again
"
"
I've decided I'm not ok with summer being already over, so I'm flying back to Mallorca next week 😬 ©️ @luisguzm . @clara_again
"
"
Expensive selfie 📸 . @clara_again
"
"
I used to be able to post this set without censorship (FYI you see literally nothing behind the censorship) but I'm definitely not gonna take the risk here 😆 ©️ @tistlarpix . @clara_again
"
"
Been too busy enjoying life to post 😆 ©️ @nikola.gj.photography during @lightheartedbirds workshop . @clara_again
"
"
Sometimes it's worth not pushing that snooze button 🌄 We made some fishermen happy that morning 😆 ©️ @luisguzm . @clara_again
"
"
Raw and beautiful this way ✨ (If you want to know the photographer ask in DM) . @clara_again
"
About
Mufin
International model & founder of @oppium
Rates/requests only on mufinnv@gmail.com
@__mufinbackup";
Mufin's activities on Instagram:
"
Son parfum, virgules et ponctuation dans le livre de son corps #adonis @loe____________________
"
"
Your heart beats and the ground beneath me shakes..💫 #marisarosefarella Photo @loe____________________ Bodysuit @vousmonsieur
"
"
My heart is a wildflower 🌿💫 @celineandreaphotographe @voyeurx_ #ktolnoequote
"
"
The feminine strength comes from her soul 🤍 #sabrinalynnquote @celineandreaphotographe
"
"
Envie de faire davantage de portraits 💙 @jep.photographer
"
"
Une bonne nouvelle arrive ce matin. Tu as rêvé de moi. @celineandreaphotographe #pauléluard
"
"
Tout débuta dans l arythmie, le chaos @stephane_coutelle
"
"
She loves moonlight and rainstorms and so many other things that have soul 🤎 @jmstormquotes @celineandreaphotographe @belleetbonbonluxurylingerie
"
"
To attract the things we love, we must transmit the frequency of love. Be love, feel love. #lawofattraction @celineandreaphotographe
"
About
Claudio
Pari
Photographer based in Paris.
Thank
you

شكرا جزيلا . Děkuji mnohokrát . Vielen dank . σε ευχαριστώ πάρα πολύ . Thank you so much . Muchas gracias . Merci beaucoup . תודה רבה לך . बहुत बहुत धन्यवाद . Grazie mólto . どうもありがとうございます . 정말 고맙습니다 . Hartelijk bedankt . Tusen takk . Dziękuję bardzo . Muito obrigado . Mulțumesc foarte mult . Спасибо вам большое . Tack så mycket . ขอบคุณมาก . çok teşekkür ederim . Дуже дякую . Cảm ơn rất nhiều . 非常感謝 .