sleep
time
in
Normandy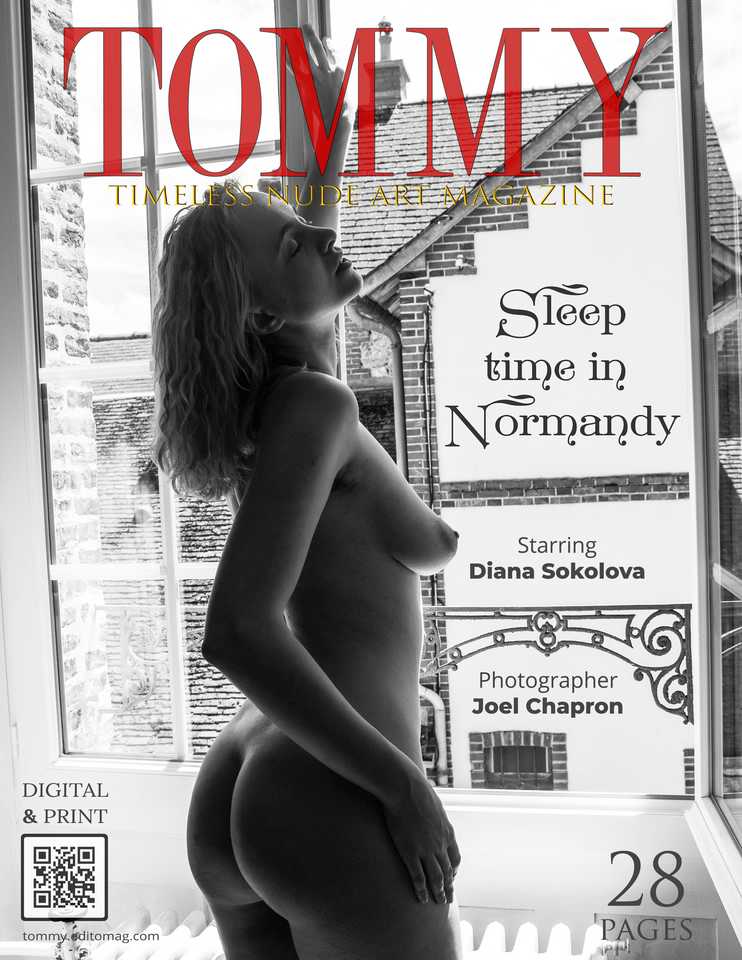 Moulins
la
Marche
-
France
Nice shooting carried out in Normandy at Moulins la marche at the Hôtel du Dauphin

Tommy Magazine, nude magazine like no other. Publish and sale editorials, reference photographers & models. Sell & fairly share revenues only on Tommy Magazine.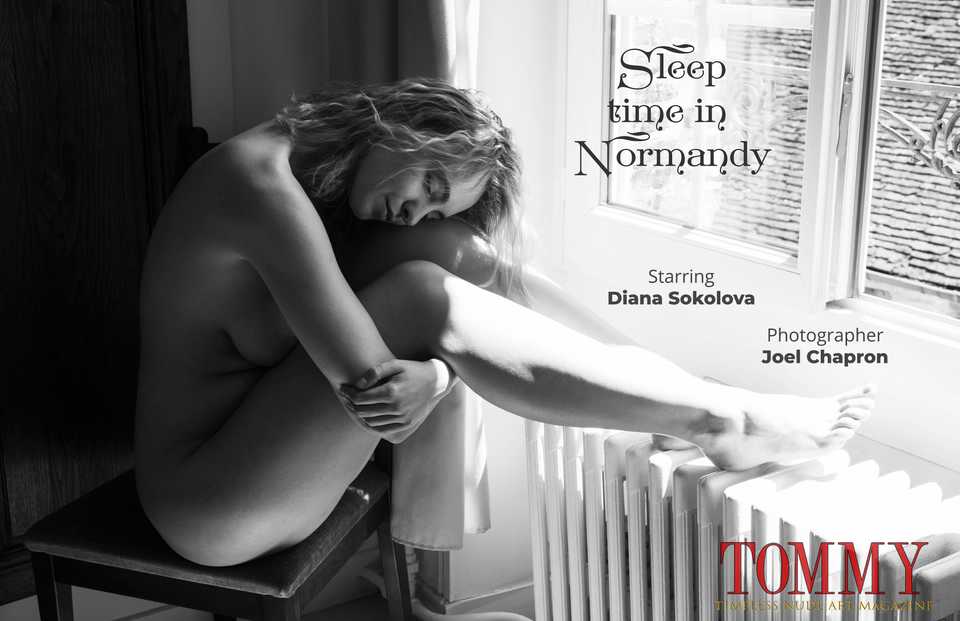 The sale and delivery of this editorial
are processed by our trusted partner

28
pages
PDF 2550 x 3300 px

Enjoy immediately your digital version
on your PC, Mac, Linux, smartphone and tablet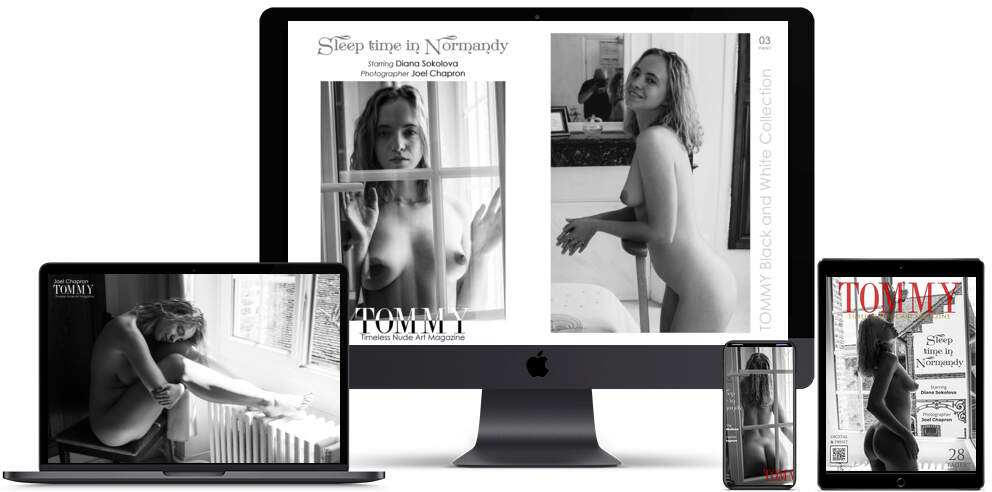 While waiting for the printed version to be delivered
to your home with its
28
pages
in US Letter format 8.25"x10.75" (21x27,3cm)
Saddle Stitch Binding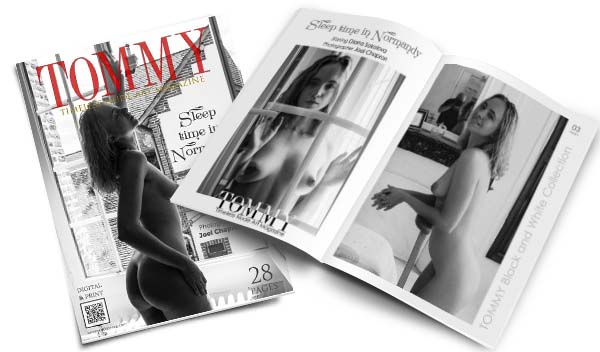 Beautiful International photomodel from Ukraine 🇺🇦
What Diana Sokolova 'says' on Instagram:
"
Booking for this day s! Catch me there)
"
"
Color of summer time 🤍 @tomdoyle_uk
"
"
Hello from Odessa! This photoshoot call just ➡️📸💔 @guido_woerlein #odessa #potemkinstairs #summer2021 #dianochka_sok
"
"
¡Oye! ¿Te gusta el café con leche? Si es así, ¡me gusta! Este año, cuando estaba en República Dominicana, Edgar @edgartnunez se ofreció a hacer una sesión de fotos con su equipo y yo trabajé felizmente con ellos. ¡Gracias por las fotos de verano! Models @dianochka_sok & @berusca_ Location @tritonresta #latinamerica #dominicanrepublic🇩🇴 #dianochka_sok #photoshoot #photomodels
"
"
Возросла девочка или женщина 💙🤍🙏 Catch me in Paris and Denmark next !
"
"
Три года прошло.....я так скучала по Скандинавии...и я снова в Дании 🙏😍 страна викингов, холода, добрых людей и смореброда. И так быстро прошли, а сколько всего было, наверное хотя бы раз в год так точно нужно приезжать сюда. А Ещё нужно поехать в другие регионы этой красивой страны потому что Диана в Дании как в песне! #modeltravel #photoshoot #dianochka_sok #denmark🇩🇰 #scandinavia #vikinglife
"
"
South of France 🇫🇷 Middle of September! Can t wait to go there again!
"
"
Already 5 years ago fall in love with Spain 🇪🇸❤
"
Joël Portraitiste
Images Artistiques pour le plaisir "Portrait de Femme"
Photographer based in Normandy 🇫🇷 📸...
Bienvenue 🏖☀️⤵️More photo in my book !
portrait-art-mode.book.fr
What Joel Chapron 'says' on Instagram:
"
Amélie #portrait#photography#portraitiste#blackandwhite#joliemodele#purelove#prettywoman#beautygirl#beautymodele#shootingmoulins#goodgirl#goodvibed#normandie
"
"
Joy #portrait#portraitphotography#portraitiste#blackandwhite#bw#photographer#model#prettywoman#girl#shooting#sea#sun#woman#outdoorphotography
"
"
Marina Nelson #portrait#photography#portraitiste#blackandwhite#modelinternational#modelkiev#prettywoman#beautygirl#facestyle#beautifulmodel#shootingNomandy#goodwoman
"
"
Marina Nelson #portrait#photography#portraitiste#blackandwhite#modelinternational#modelKiev#prettywoman#beautygirl#facestlyle#beautifulmodel#shootingNormandy#forest#outdoorphotography#nicevibration
"
"
Diana #naturemodel#sparklingmodel#sunmodel#eden#photowoman#prettywoman#internationalmodelkiev#woman#girl#shootingphoto#blackandwhithephotography#portraitiste#modelkiev#beautygirl#facestyle#beautifulmodel#shootingnormandy#goodwoman#shootingmoulins#goodvibed#normandyfrance,
"
"
Sofiya #portrait#portraitiste#photography#photographer#model#modelparis#shooting#sensual#facestyle#beauty#girlmodel#artistphotographewomanmodel#shootingstudio#facetime
"
"
Sofiya #portrait#portraitiste#photography#blackandwhite#facestyle#modelparis#prettywoman#beauty#artistphotographefewomanmodel#girlmode#shooting#shootingstudio#facetime#goodvibed
"
"
Diana #dianochkasok#portrait#portraitiste#photography#modelinternational#prettywoman#facestyle#girlmodel#beautifulmodel#blackandwhithe#shooting#shootingoutsinde#nicevibration
"
"
Johanna Madison #claudemonet#jardindegiverny#shootingimprovisé#adventuretourism#meet#pleasure#sun#flowers#garden#improvisation#libanaise#francolibanaise#spontanéité#normandy#portrait#photography#photographer#blackandwhite#prettywoman#topmodel#beauty#girl#woman#shooting#freemodel#mode#sensualgirl#goodgirl#goodvibe#thanksyoulife
"
"
Chrisss #portrait#babyshower#summermemories#babyboy#enjoy#sun#reportage#naturallight#natural#bnw-portrait#portraitiste#photography#prettywoman#beautygirl#goodgirl#mode#blackandwhite#photographer#goodvibed#normandy
"
Thank

you


شكرا جزيلا . Děkuji mnohokrát . Vielen dank . σε ευχαριστώ πάρα πολύ . Thank you so much . Muchas gracias . Merci beaucoup . תודה רבה לך . बहुत बहुत धन्यवाद . Grazie mólto . どうもありがとうございます . 정말 고맙습니다 . Hartelijk bedankt . Tusen takk . Dziękuję bardzo . Muito obrigado . Mulțumesc foarte mult . Спасибо вам большое . Tack så mycket . ขอบคุณมาก . çok teşekkür ederim . Дуже дякую . Cảm ơn rất nhiều . 非常感謝 .