Quarantine
Days
In
Kiev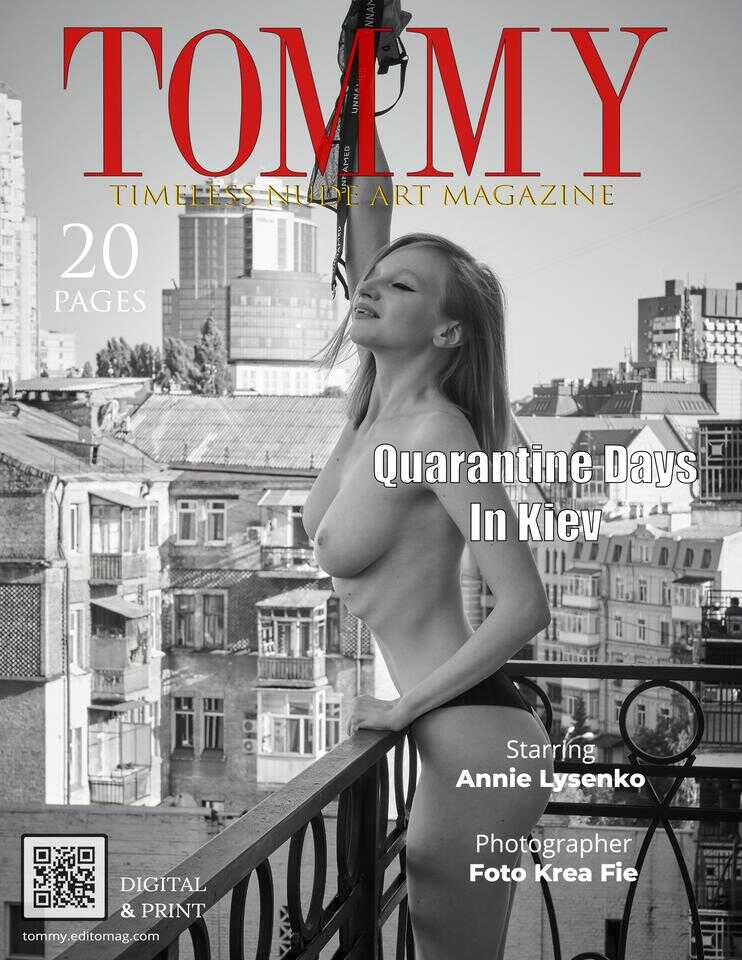 Share
this
editorial

Covid Pandemic of 2020 destroyed all of our plans and borders locked downed.
This series started when I got the news that Dubai is closing down
in three days and I had to make a quick decision.
I got a ticket in 30 minutes, put some clothes and underwear
and my camera to a backpack and went to the airport.

On the way, I called my model friend Margo Dumas and ask her to meet me
next day for a last photoshoot before Dubai closed down in March.
We made an amazing session.

Six months passed and I needed to go back to Dubai to reset
my Residence Visa but flights from Istanbul did not start and
only open route was via Kiev and what a wonderful detour was it!
My awesome friend Margo organized the models and studios
on my way to and back from Dubai in Kiev.

However, Ukraine also closed it's borders in September
but we found a loop hole which said if you have an onward flight
within 48 hours you can enter.

Trusting this, I packed my cameras and on the way to Kiev
there was no drama at Istanbul Airport but a little bit drama
at Kiev Airport which refused to believe this 48 hours story but
I was adamant with all official embassy newsletters in Ukranian language
and after half an hour of arguments I was in a taxi to downtown Kiev.

However, on the way back to Kiev from Dubai the airport officers refused
to check my luggage checked only to Kiev and said I can not enter Ukraine
claiming one day ago this 48 hours exception is cancelled.
Once more picked some clothes and underwear into my backpack
and gave my luggage all the way to Istanbul.

When I arrived in Kiev there was zero drama at customs.
They just take a photocopy of my ticket and passport welcomed me to Kiev.
This set is taken on this day with Margo Dumas and Annie Lysenko
the day before I returned to Istanbul in Kiev.

In this set I present you beautiful Annie Lysenko
who is an amazing model and MUAH artist.
We have continued our shooting with Margo Dumas
and Annie Lysenko together in Kiev.

It was so good that two weeks later Annie and Margo was in Istanbul where
we closed the summer with warm sun in Princess Islands in a photo shoot in a boat.
You can see these sets in the following issues.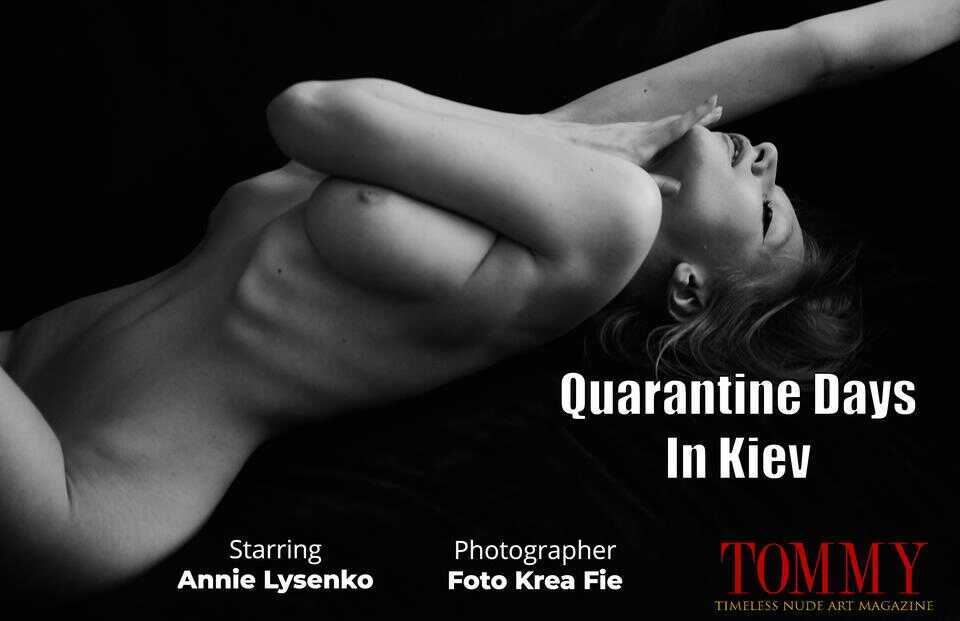 Print
Version
20
pages
US Letter 8.25"x10.75"
Saddle Stitch Binding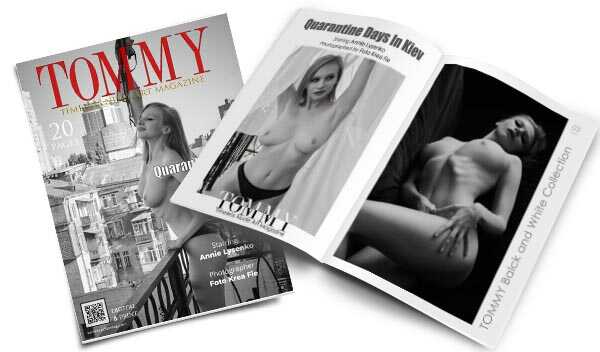 Digital
Version
20
pages
PDF 2550 x 3300 px
and enjoy your digital editorial
version with its
20
pages on your PC, Mac, Linux, smartphone and tablet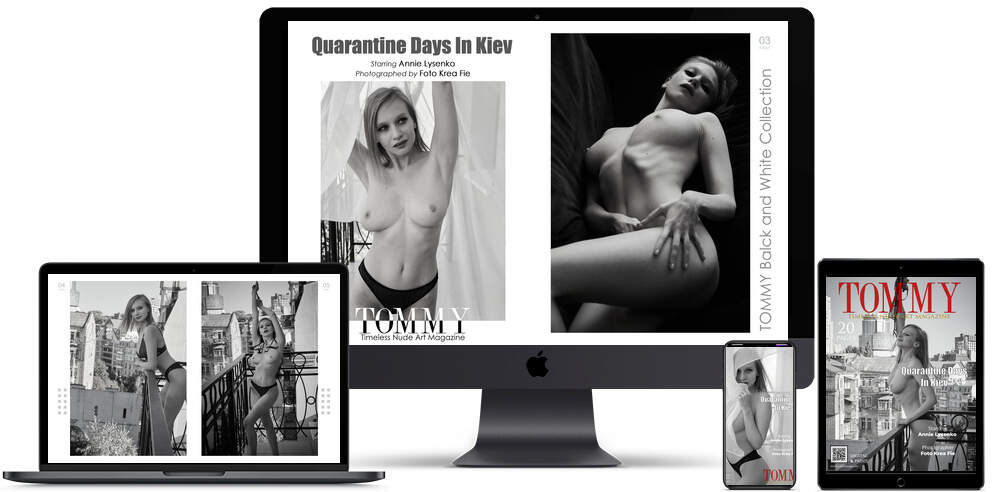 Buy the print copy of this book and get the digital version for
free !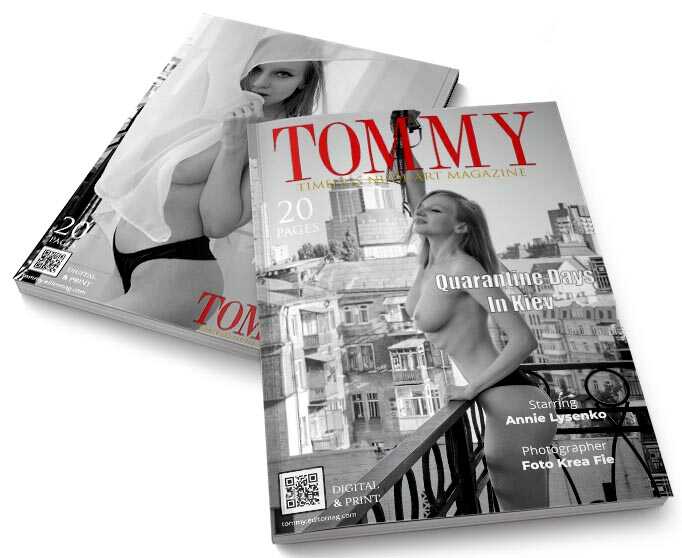 Thank
you
شكرا جزيلا . Děkuji mnohokrát . Vielen dank . σε ευχαριστώ πάρα πολύ . Thank you so much . Muchas gracias . Merci beaucoup . תודה רבה לך . बहुत बहुत धन्यवाद . Grazie mólto . どうもありがとうございます . 정말 고맙습니다 . Hartelijk bedankt . Tusen takk . Dziękuję bardzo . Muito obrigado . Mulțumesc foarte mult . Спасибо вам большое . Tack så mycket . ขอบคุณมาก . çok teşekkür ederim . Дуже дякую . Cảm ơn rất nhiều . 非常感謝 .