Black Bath
Volume 2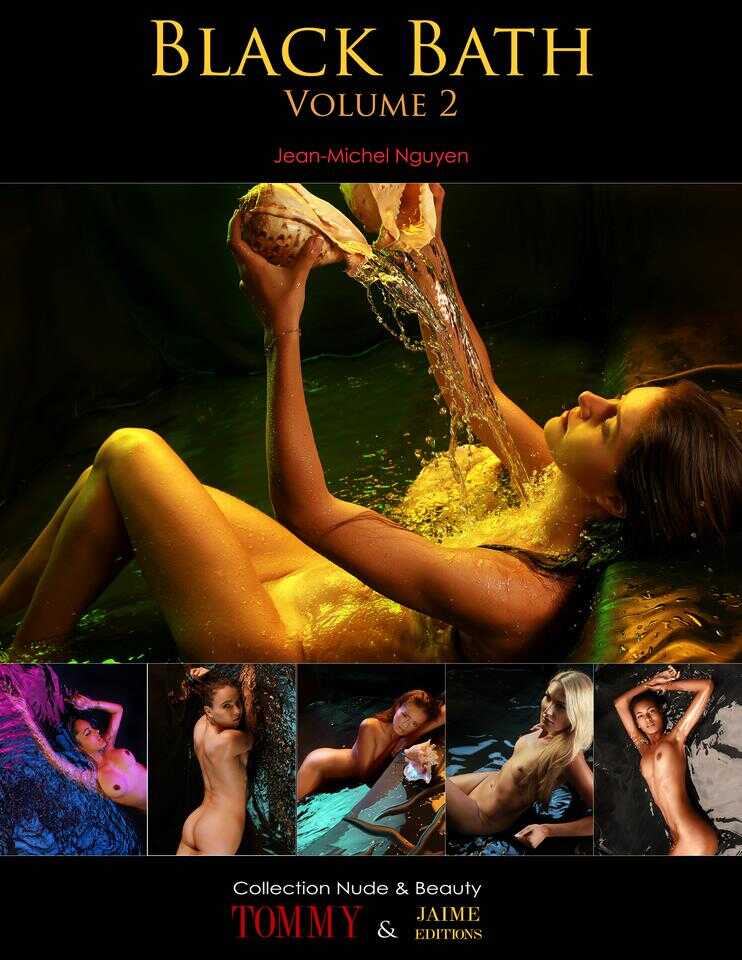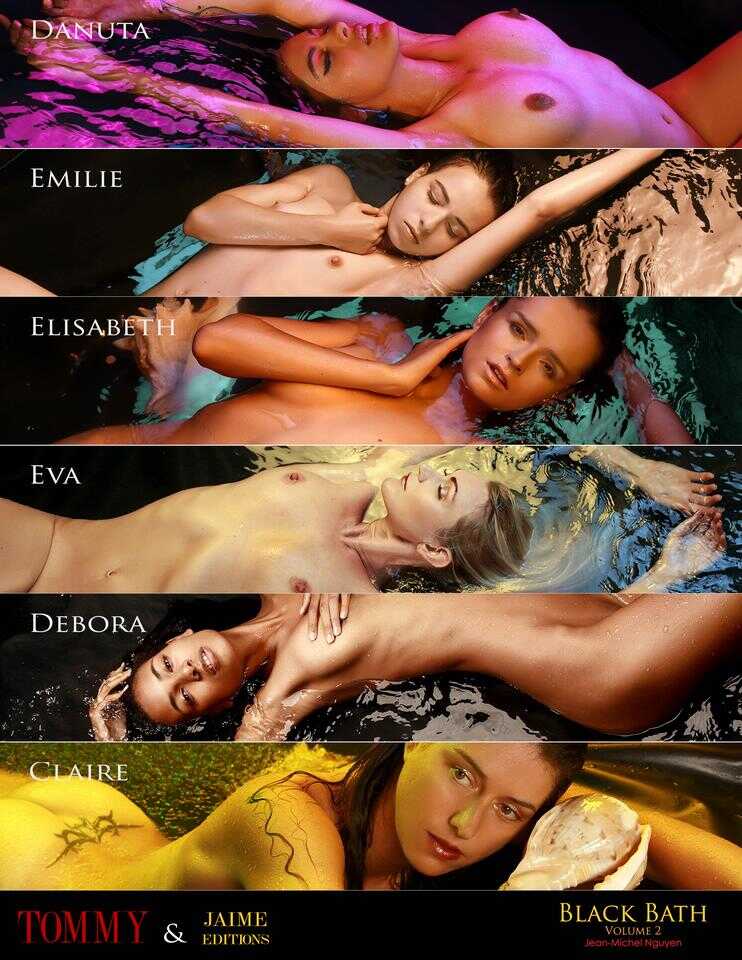 Author: Jean-Michel Nguyen
Models: Danuta, Emilie, Elisabeth, Eva, Debora, Claire Koh-Lanta

EN → Black Bath is an artistic nude book with pretty naked models basking in a bath in the dark, lit by colored lights, provoking reflections on the stirring, sparkling and swirling water.

FR → Black Bath est un livre de nu artistique avec de jolis modèles nus se prélassant dans un bain noir dans l'obscurité. Des lumières colorées sont projetées sur l'eau tourbillonnante et sur les modèles, provocant de bels effets de lumière.
Models
Photographers
Get a hard copy of this book

→




They are model, make up artist, fashion model, jet setter, adventurer Koh-Lanta France, they are young and beautiful and they posed for Black Bath.
Thank you to all the girls who made this nude project a stunning success.
Danuta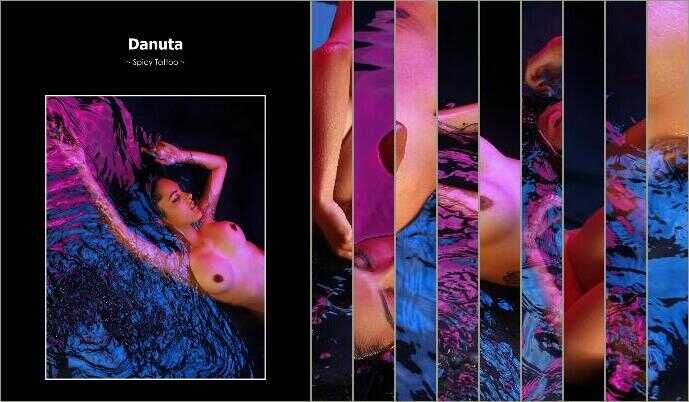 Danuta is a young tattooed and pierced model, used to alternative shootings.
She transformed herself with talent for this wet and beauty shoot for Black Bath.
Emilie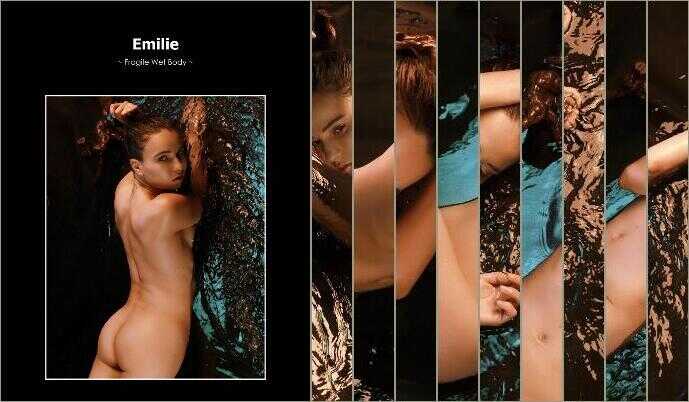 Emilie is a makeup artist full of talent with an aesthetic diploma.
Curious and determined, she wanted to participate as a model here after having done a lot of makeup.
Elisabeth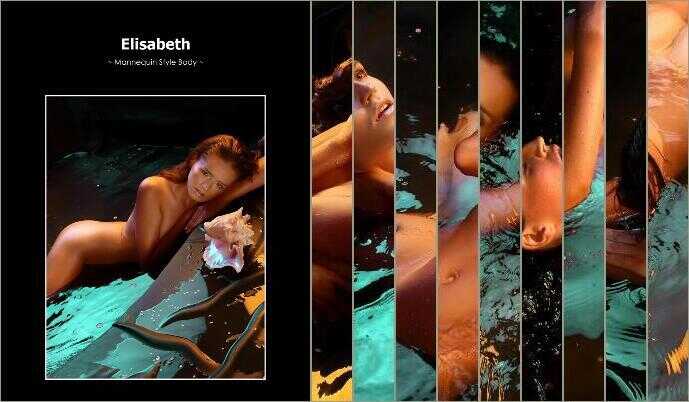 Elisabeth is a fashion model used to international catwalks.
Organizer of fashion shows, she found a moment to dive into Black Bath to our greatest delight.
Eva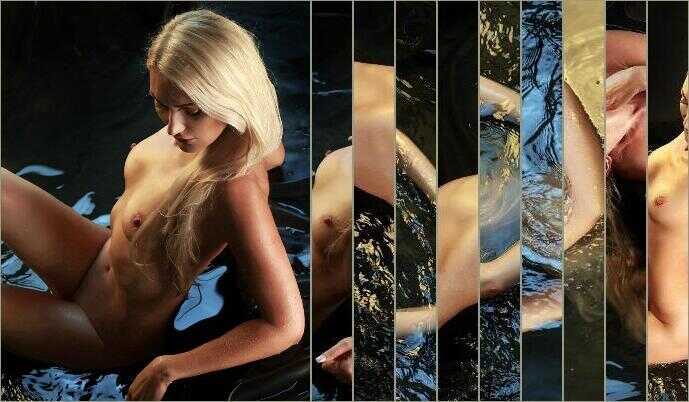 Eva is a Parisian, well established in the French Jet Set.
She did us the honor of participating in Black Bath.
Debora
Debora is a young model who comes to us from Brazil.
Resident in France, she was attracted to the Black Bath nude project, like many models.
Claire Koh-Lanta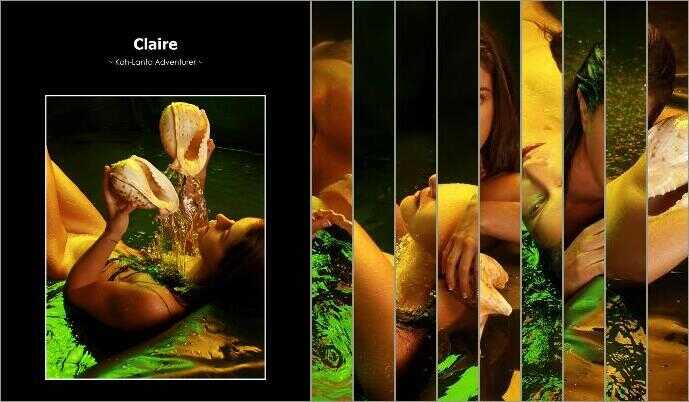 Claire is a charming sports coach from the south of France.
She also participated in the French adventure game Koh-Lanta in Cambodia, broadcast on the French channel TF1.
Get This Book

→



Print Version
62
pages
US Letter 8.25"x10.75"
Perfect Binding
Glued and square at the spine
Digital Version
62
pages
PDF 2550 x 3300 px

Order This Book

→



You can enjoy your digital book
version with its
62
pages
on your PC, Mac, Linux, smartphone and tablet


Shop Now

→




Buy the hard copy of this book and get the digital version for free !
Buy the hard copy and get free digital copy

→



Thank you
شكرا جزيلا&nbsp . Děkuji mnohokrát&nbsp . Vielen dank&nbsp . σε ευχαριστώ πάρα πολύ&nbsp . Thank you so much&nbsp . Muchas gracias&nbsp . Merci beaucoup&nbsp . תודה רבה לך&nbsp . बहुत बहुत धन्यवाद&nbsp . Grazie mólto&nbsp . どうもありがとうございます&nbsp . 정말 고맙습니다&nbsp . Hartelijk bedankt&nbsp . Tusen takk&nbsp . Dziękuję bardzo&nbsp . Muito obrigado&nbsp . Mulțumesc foarte mult&nbsp . Спасибо вам большое&nbsp . Tack så mycket&nbsp . ขอบคุณมาก&nbsp . çok teşekkür ederim&nbsp . Дуже дякую&nbsp . Cảm ơn rất nhiều&nbsp . 非常感謝&nbsp .

© 2019-2020 tommy.editomag.com, all rights reserved
239 248 views since 01/03/2020 - 1 022 views/day