Jeux d Ô
Volume 1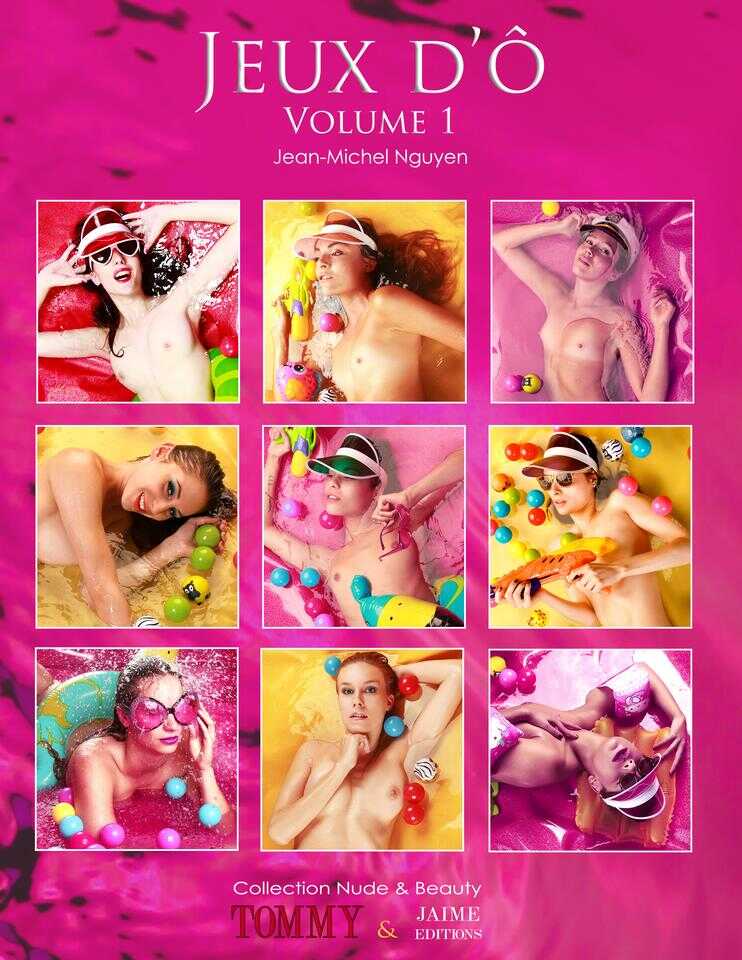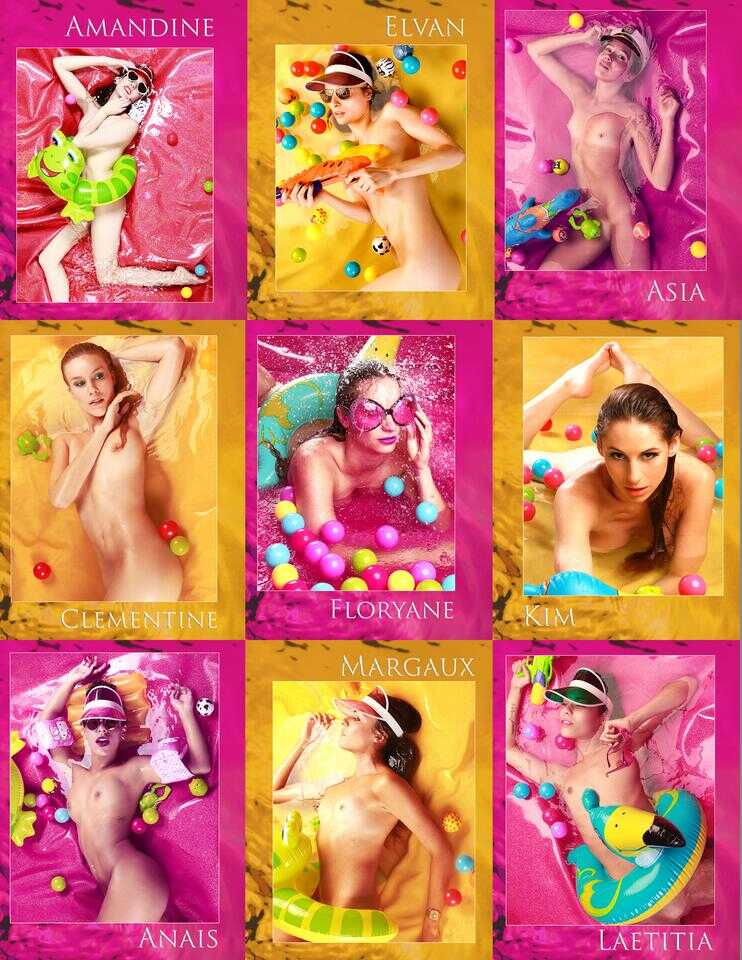 Author: Jean-Michel Nguyen
Models: Amandine P, Elvan, Asia, Clementine V, Floryane, Kim M, Anais P, Margaux A, Laetitia G

EN → Jeux d'Ô is a very colorful book nude project that lets the models return to their childhood.
Water and toys, everything you need to keep the kids entertained.
Except that of course we did with naked adult models, we added masks, glasses, water pistols
and especially buoys in case the models had problems in 15 cm of water, we are not joking with the security :)

FR → Jeux d'Ô est un projet de livre très coloré qui laisse les modèles retourner à leur enfance.
De l'eau et des jouets, tout ce qu'il faut pour que les enfants s'amusent.
Sauf qu'on a biensûr fait avec des modèles nus adultes, on a ajouté des masques, des lunettes,
des pistolets à eau et surtout des bouées au cas où les modèles auraient des problèmes dans 15 cm d'eau, on ne plaisante pas avec la sécurité :)
Models
Photographers
Get a hard copy of this book

→




They are dancer, model, actress, coach, teachers, they are young and beautiful and they posed for Jeux d'Ô nude project.
Thank you to all the girls who had fun and made this nude project a success.
Amandine P

Amandine P is a nice dancer and model, she had fun with the water games offered.
Elvan

Elvan is a young model, not used to this type of shoot, but she had a blast very quickly.
Asia

Asia is an actress, she quickly invested in her role as captain. A captain we would like to meet more often.
Clementine V

Clementine V is a dance teacher in Paris, specially from bachata. Dynamic, young and beautiful, she also takes part in fashion shows during fahion weeks.
Floryane

Floryane is a circus artist, trapeze artist, fire eater, juggler, nothing scares her, especially not a little water and toys.
Kim M

Kim M is a model that poses a lot for artistic nudeprojects. On this nude project, we dressed her up a bit with colored plastic balls.
Anais P

Anais P. is a petite model who like quirky artistic nude projects. This is exactly the theme of the Jex d'Ô nude project, she gave herself to heart, especially with the green frog.
Margaux A

Margaux A is a model and haute couture stylist, for a trial in an offbeat artistic nude project, she brilliantly passed her exam, for our greatest pleasure.
Laetitia G

Laetitia G is a model from Spain. Water, she knows and feels comfortable there. We can see her big smile and her joy to pose nude for Jeux d'Ô.
Get This Book

→



Print Version
56
pages
US Letter 8.25"x10.75"
Perfect Binding
Glued and square at the spine
Digital Version
56
pages
PDF 2550 x 3300 px

Order This Book

→



You can enjoy your digital book
version with its
56
pages
on your PC, Mac, Linux, smartphone and tablet


Shop Now

→




Buy the hard copy of this book and get the digital version for free !
Buy the hard copy and get free digital copy

→



Thank you
شكرا جزيلا . Děkuji mnohokrát . Vielen dank . σε ευχαριστώ πάρα πολύ . Thank you so much . Muchas gracias . Merci beaucoup . תודה רבה לך . बहुत बहुत धन्यवाद . Grazie mólto . どうもありがとうございます . 정말 고맙습니다 . Hartelijk bedankt . Tusen takk . Dziękuję bardzo . Muito obrigado . Mulțumesc foarte mult . Спасибо вам большое . Tack så mycket . ขอบคุณมาก . çok teşekkür ederim . Дуже дякую . Cảm ơn rất nhiều . 非常感謝 .