N As Naked
Volume 1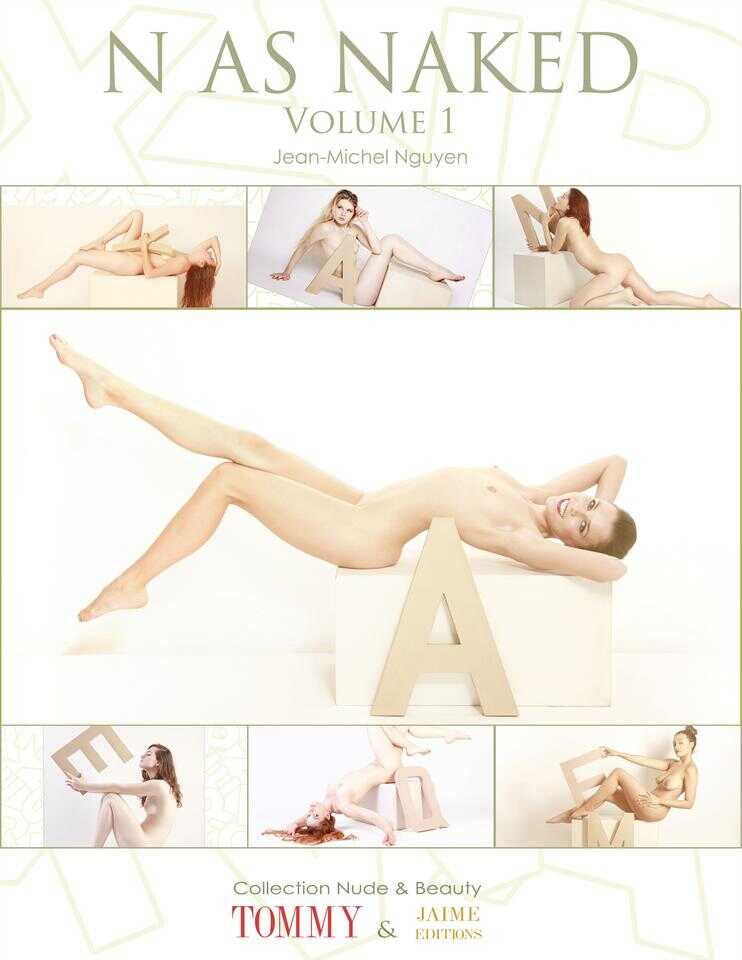 Author: Jean-Michel Nguyen
Models: Aleksa, Angy J, Aurore, Elisa G, Floryane, Orokia, Paloma A

EN → N as Naked is a book that revolves around a minimalist theme: letters available to models, representing them best.
The photographer leaves the models free to pose as they want and create the atmosphere that suits her.
The interesting idea and follow the expressions created by all the models who participated in this nude project.

FR → N as Naked (N Comme Nu) est un livre qui tourne autour d'un thème minimaliste: des lettres à disposition des modèles, les représentant au mieux.
Le photographe laisse les modèles libre de poser comme elles veulent et de créer l'atmosphère qui lui convient.
L'idée intéressante et de suivre les expressions créées par toutes les modèles qui ont participé ce projet.
Models
Photographers
Get a hard copy of this book

→




They are dancer, model, actress, teachers, they are young and beautiful and they posed for N As Naked project.
Thank you to all the girls who made this nude project a great success.
Aleksa

Aleksa is a very famous Czech model, she posed for the biggest nude magazines in the world.
Very flexible after years of training as a gymnast, she is also a stunning model.
Angy J

Angy J is a good chic good kind girl who comes from the city of Strasbourg, in the east of France.
Always ready to travel long distances for original nude photo projects. Thanks to her.
Aurore

Young red-haired model, Aurore likes original nude photo projects. She immediately said yes for a project like N As Naked.
She choose the letter N as Nude, N as Naked
Elisa G

Elisa G is a model that comes to us from the beautiful pink city of Toulouse.
She is a student and she loves nature, and of course she also likes original nude projects such as N As Naked.
Floryane

Floryane is a circus artist, spitting fire, she is also comfortable with a hoop as well as with aerial fabric.
She also loves taking pictures and found herself naturally in the N As Naked project.
Orokia

Orokia is a pretty model who comes to us from the Bahamas.
With a chance to visit french metropolis, she made a jump to the studio of photographer Jean-Michel Nguyen to inscribe her name in this work.
Paloma A

Paloma A is a portrait photographer who comes to us from Melbourne, Australia.
Paloma is also a Freelance model. During a visit to Paris, she posed for N As Naked.
Get This Book

→



Print Version
58
pages
US Letter 8.25"x10.75"
Perfect Binding
Glued and square at the spine
Digital Version
58
pages
PDF 2550 x 3300 px

Order This Book

→



You can enjoy your digital book
version with its
58
pages
on your PC, Mac, Linux, smartphone and tablet


Shop Now

→




Buy the hard copy of this book and get the digital version for free !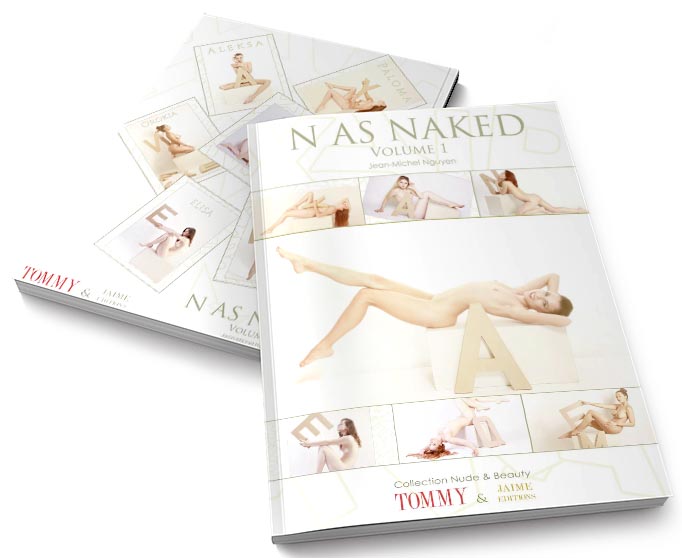 Buy the hard copy and get free digital copy

→



Thank you
شكرا جزيلا . Děkuji mnohokrát . Vielen dank . σε ευχαριστώ πάρα πολύ . Thank you so much . Muchas gracias . Merci beaucoup . תודה רבה לך . बहुत बहुत धन्यवाद . Grazie mólto . どうもありがとうございます . 정말 고맙습니다 . Hartelijk bedankt . Tusen takk . Dziękuję bardzo . Muito obrigado . Mulțumesc foarte mult . Спасибо вам большое . Tack så mycket . ขอบคุณมาก . çok teşekkür ederim . Дуже дякую . Cảm ơn rất nhiều . 非常感謝 .