Anna Lebon, Alessandra Nrb - The Last Sunset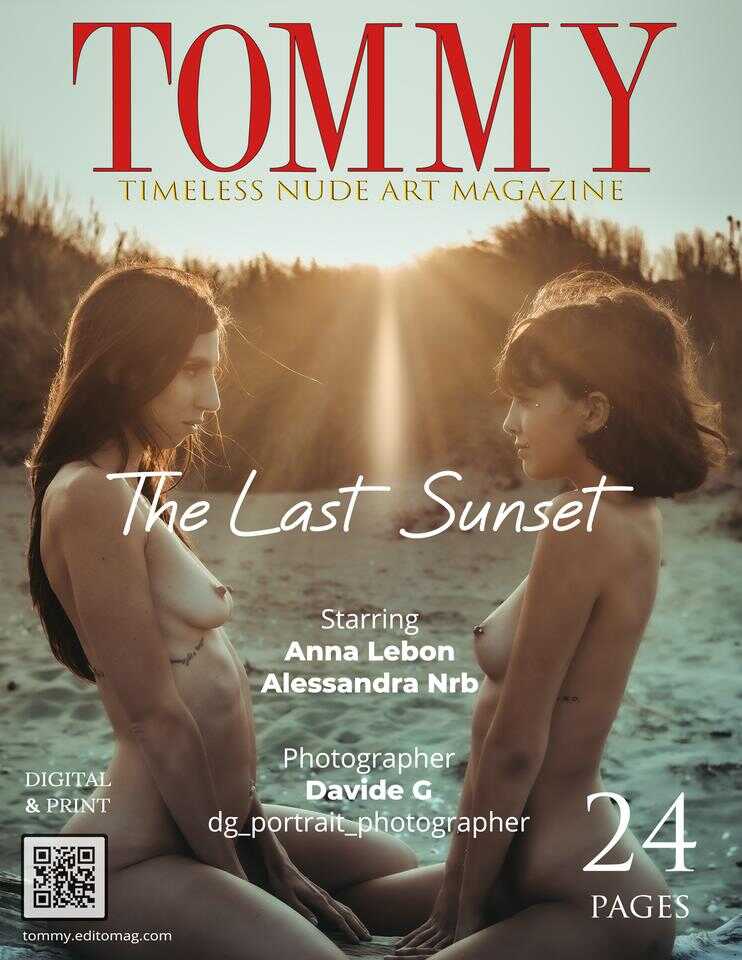 IT → Ciao sono Davide fotografo italiano innanzitutto ringrazio Tommy Magazine
per l'ennesimo lavoro che abbiamo svolto insieme.
Un ringraziamento speciale alle due modelle Alessandra e Anna per la pazienza avuto durante il set,
per la professionalità e la fantastica amicizia che ci lega ! Bastano pochi raggi di sole durante
un tiepido tramonto per creare immagini fantastiche !

EN → Hi, I'm Davide, Italian photographer, first of all I thank Tommy Magazine
for the umpteenth work we have done together.
Special thanks to the two models Alessandra and Anna for their patience during the set,
for the professionalism and the fantastic friendship that binds us! A few rays of sunshine are enough during
a warm sunset to create fantastic images!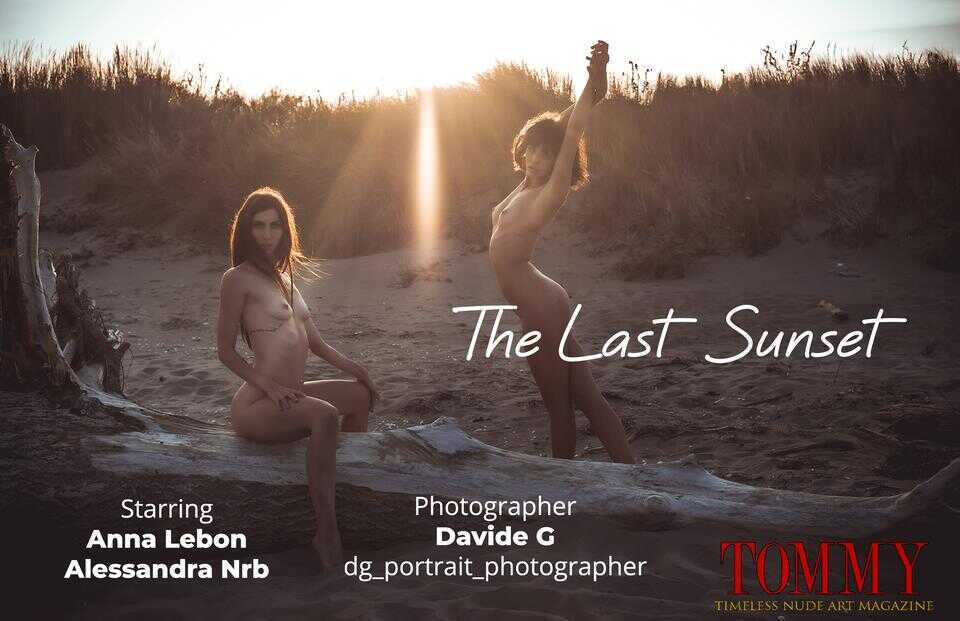 Get this editorial

→



Print Version
24
pages
US Letter 8.25"x10.75"
Perfect Binding
Glued and square at the spine
Digital Version
24
pages
PDF 2550 x 3300 px

Order hard copy of this editorial

→



and enjoy your digital editorial
version with its
24
pages on your PC, Mac, smartphone and tablet
Shop Now

→



Buy the hard copy of this book and get the digital version for free !
Buy the hard copy and get free digital copy

→



Thank you
شكرا جزيلا&nbsp . Děkuji mnohokrát&nbsp . Vielen dank&nbsp . σε ευχαριστώ πάρα πολύ&nbsp . Thank you so much&nbsp . Muchas gracias&nbsp . Merci beaucoup&nbsp . תודה רבה לך&nbsp . बहुत बहुत धन्यवाद&nbsp . Grazie mólto&nbsp . どうもありがとうございます&nbsp . 정말 고맙습니다&nbsp . Hartelijk bedankt&nbsp . Tusen takk&nbsp . Dziękuję bardzo&nbsp . Muito obrigado&nbsp . Mulțumesc foarte mult&nbsp . Спасибо вам большое&nbsp . Tack så mycket&nbsp . ขอบคุณมาก&nbsp . çok teşekkür ederim&nbsp . Дуже дякую&nbsp . Cảm ơn rất nhiều&nbsp . 非常感謝&nbsp .

© 2019-2020 tommy.editomag.com, all rights reserved
246 190 views since 01/03/2020 - 1 026 views/day