Attitude
is
everything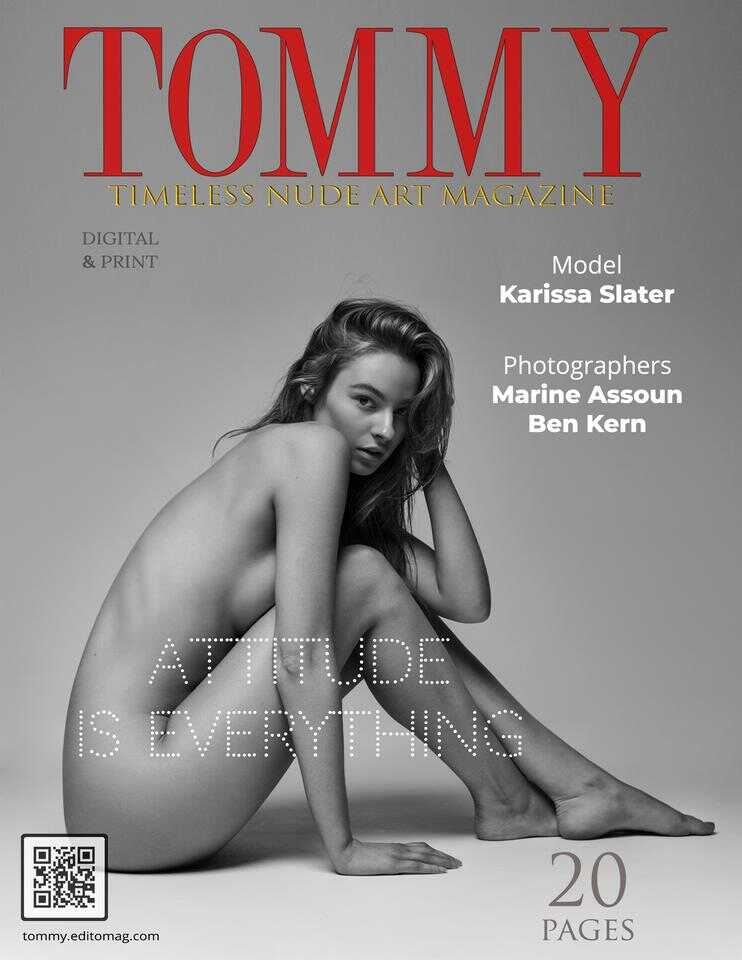 Share
this
editorial
FR→ Ben (@benzkern) et moi (@marineasn) sommes photographes sur Paris
et nous faisons tous nos shoots ensemble.
Nous avons la chance de partager notre passion de la photographie
tous les jours et d'évoluer à deux.

Quand Karissa, californienne à Paris, a posté une annonce recherchant
des photographes pour un shoot collaboratif de nu caché en studio,
nous lui avons tout de suite proposer un café pour discuter de son projet avec elle.

Nous avions tous les 3 envie de créer quelque chose d'élégant,
puissant et qui représente vraiment la personnalité et la beauté de Karissa.

Nous voulions capturer l'image d'une femme forte,
en harmonie avec son corps et qui ne s'excuse pas d'être fidèle à elle-même.

Et nous avons eu la chance d'immortaliser cela sur ces quelques photographies !

Karissa est ravie du résultat et nous sommes très fiers
d'avoir pu créer ce shoot tous ensemble.

EN → Ben (@benzkern) and I (@marineasn) are photographers in Paris
and we do all our shoots together.
We have the chance to share our passion for photography
every day and evolve in pairs.

When Karissa, a Californian model in Paris, posted an ad
looking for photographers for a collaborative implied nude studio shoot,
we immediately invite her for coffee to discuss that project.

The three of us wanted to create something elegant,
powerful and truly representative of Karissa's personality and beauty.

We wanted to capture images of a strong woman,
in harmony with her body and being unapologetically herself

And we had the chance to immortalize that on these few photographs!

Karissa is delighted with the result and we are very proud
for being able to create this shoot all together.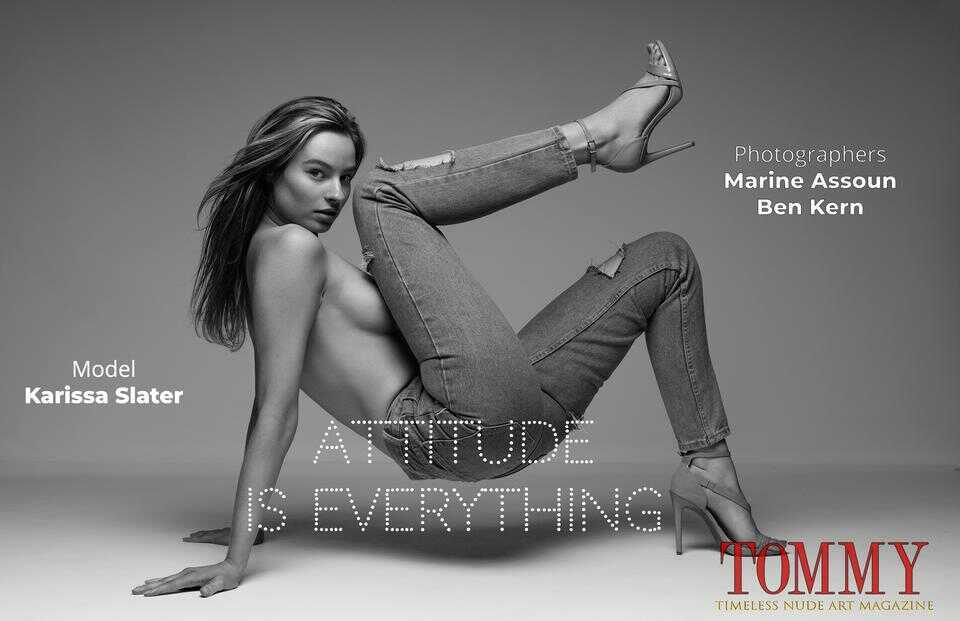 Print
Version
20
pages
US Letter 8.25"x10.75"
Saddle Stitch Binding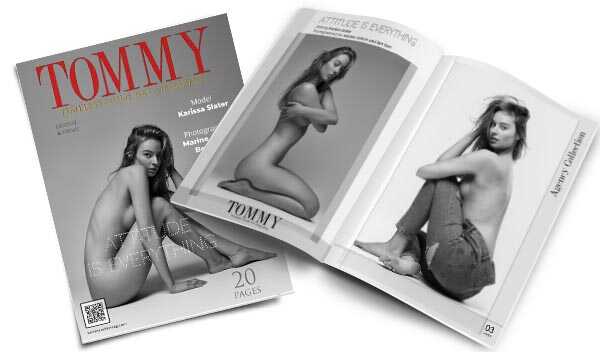 Digital
Version
20
pages
PDF 2550 x 3300 px

and enjoy your digital editorial
version with its
20
pages on your PC, Mac, Linux, smartphone and tablet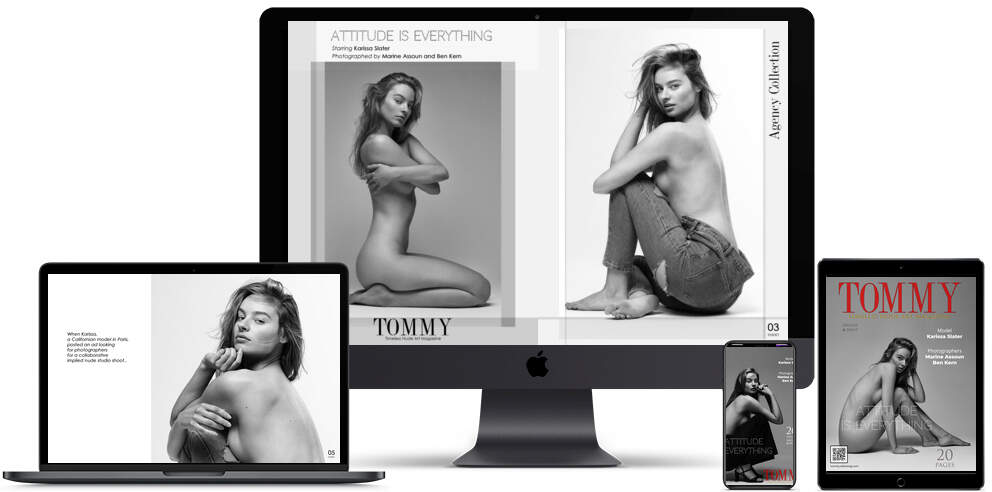 Buy the print copy of this book and get the digital version for
free !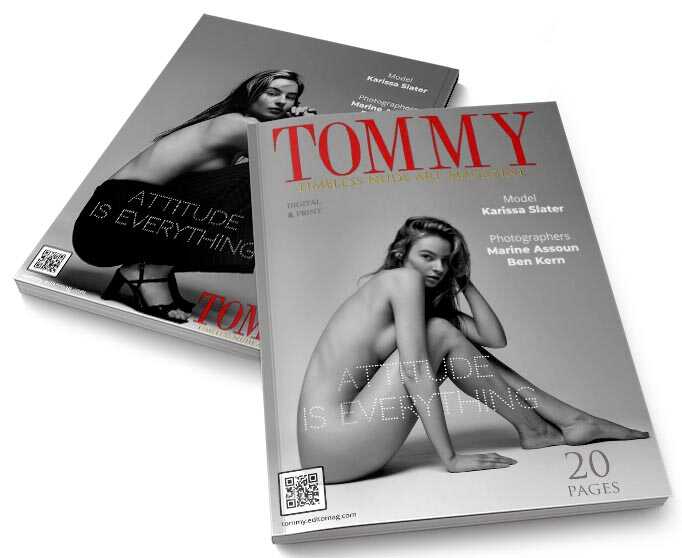 Thank
you
شكرا جزيلا . Děkuji mnohokrát . Vielen dank . σε ευχαριστώ πάρα πολύ . Thank you so much . Muchas gracias . Merci beaucoup . תודה רבה לך . बहुत बहुत धन्यवाद . Grazie mólto . どうもありがとうございます . 정말 고맙습니다 . Hartelijk bedankt . Tusen takk . Dziękuję bardzo . Muito obrigado . Mulțumesc foarte mult . Спасибо вам большое . Tack så mycket . ขอบคุณมาก . çok teşekkür ederim . Дуже дякую . Cảm ơn rất nhiều . 非常感謝 .