Laura Giraudi, Jessica Testardo - Pool Party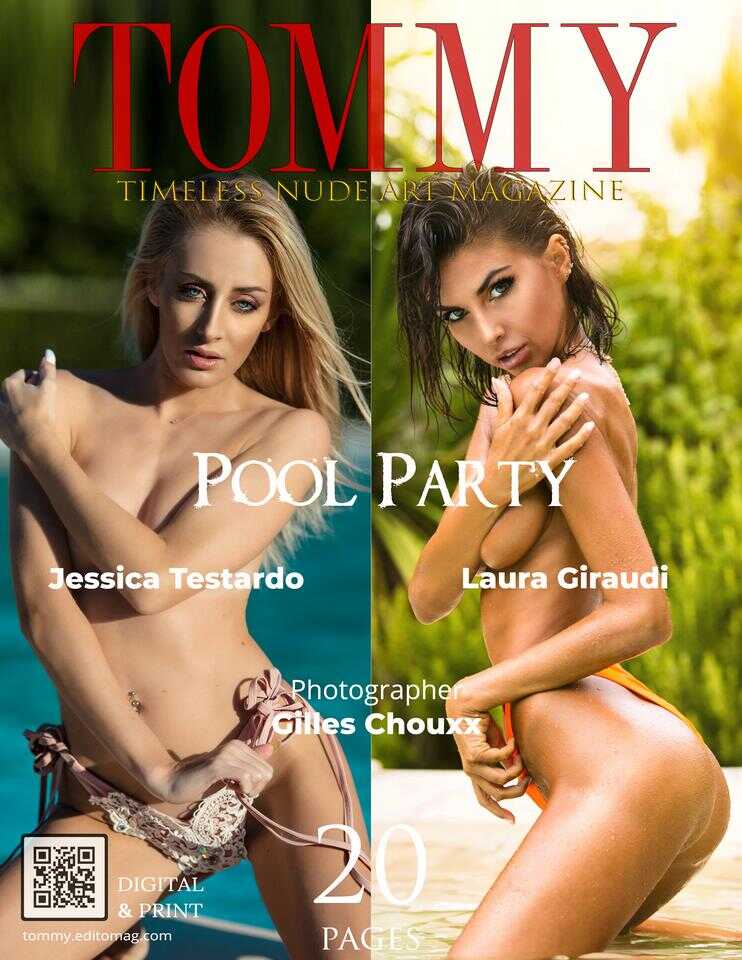 FR → La mondialement connue modèle, Laura Giraudi, nous a invite, Jessica et moi-même,
pour une pool party qui s'est très vite transformée en shooting improvisé.
Nous avons toujours gardé en tête un esprit mode sensuelle et sexy,
les filles s'en sont données a cœur joie avant la fin d'un été pointant son nez à petits pas.
Laura, tout en déhanché et courbes voluptueuses a assuré le show très rapidement,
et Jessica lui a emboité le pas dans un style barbie sauvage et tout en retenue.
Deux styles différents mais oh combien complémentaires.
La brune incendiaire et la blonde qui vous glace le sang sur son seul regard.
Ensemble elles ont fait monter la température, et ont su former un duo inespéré au début de cette pool party.

EN → World famous model Laura Giraudi invited us, Jessica and myself,
for a pool party that quickly turned into an improvised shooting.
We have always kept in mind a sensual and sexy fashion spirit,
the girls had a blast before the end of a summer showing baby steps.
Laura, while swaying and voluptuous curves ensured the show very quickly,
and Jessica followed suit in a wild and restrained barbie style.
Two different styles but oh so complementary.
The incendiary brunette and the blonde who chills your blood in her eyes only.
Together they raised the temperature, and were able to form an unexpected duo at the start of this pool party.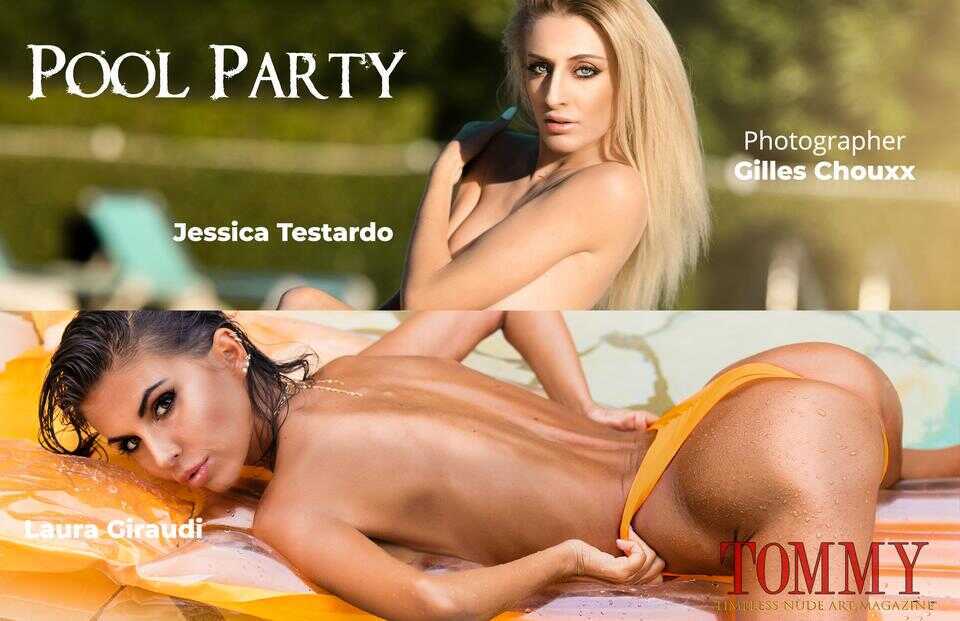 Print Version
20
pages
US Letter 8.25"x10.75"
Saddle Stitch Binding
Digital Version
20
pages
PDF 2550 x 3300 px

and enjoy your digital editorial
version with its
20
pages on your PC, Mac, Linux, smartphone and tablet
Buy the print copy of this book and get the digital version for
free !
Thank you
شكرا جزيلا . Děkuji mnohokrát . Vielen dank . σε ευχαριστώ πάρα πολύ . Thank you so much . Muchas gracias . Merci beaucoup . תודה רבה לך . बहुत बहुत धन्यवाद . Grazie mólto . どうもありがとうございます . 정말 고맙습니다 . Hartelijk bedankt . Tusen takk . Dziękuję bardzo . Muito obrigado . Mulțumesc foarte mult . Спасибо вам большое . Tack så mycket . ขอบคุณมาก . çok teşekkür ederim . Дуже дякую . Cảm ơn rất nhiều . 非常感謝 .