Behind
the
Gate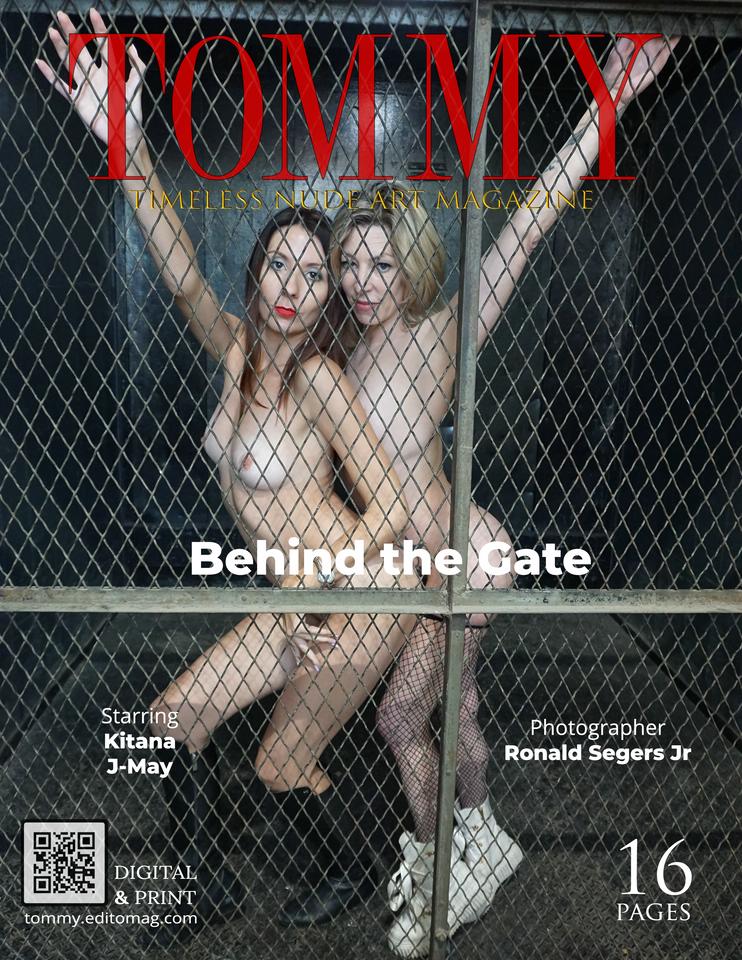 New
York
-
United
States


Tommy Magazine, nude magazine like no other. Publish and sale editorials, reference photographers & models. Sell & fairly share revenues only on Tommy Magazine.


The sale and delivery of this editorial are processed by our partner

16
pages
PDF 2550 x 3300 px sRGB

16
pages
US Letter format 8.25"x10.75" (21x27,3cm)
Saddle Stitch Binding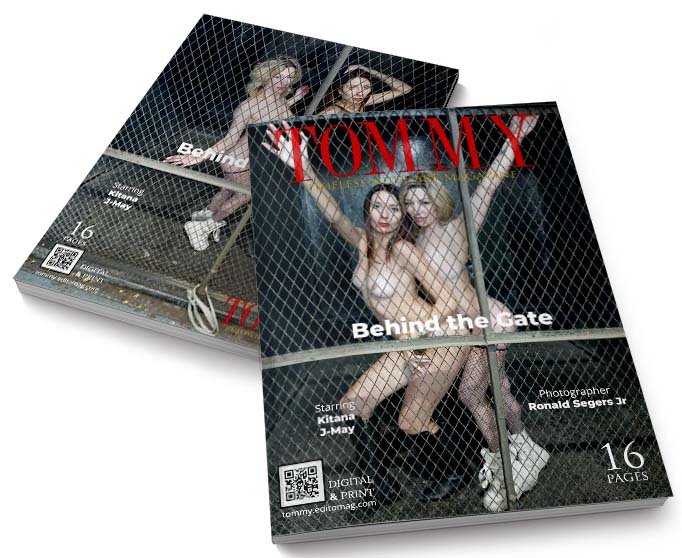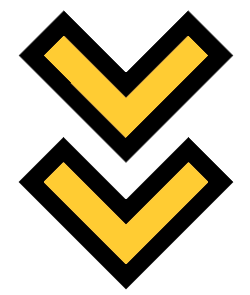 While waiting for the printed version to be delivered to your home,
enjoy immediately your digital version
on your computer, laptop, smartphone and tablet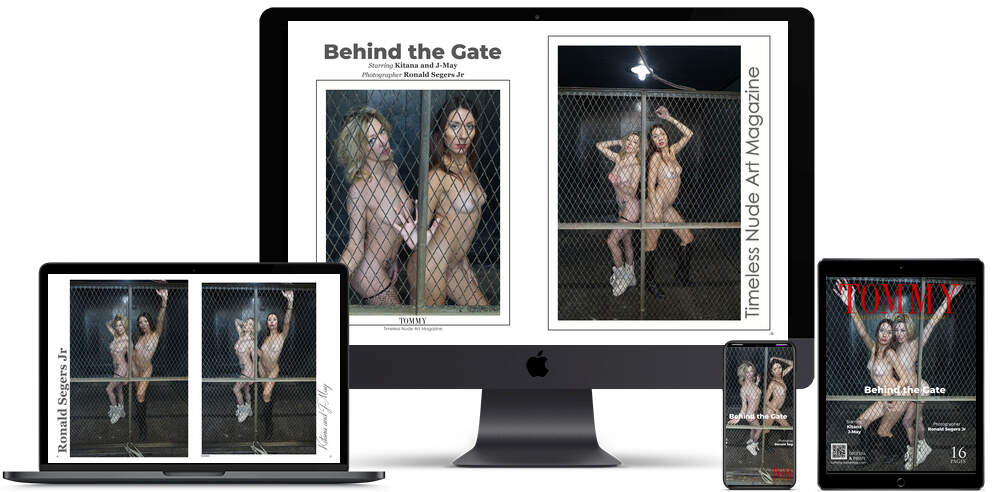 About
Kitana
KARINA | Lifestyle & Travel
Blogueur
🗽NYC based translator by day 🇺🇸🇷🇺🇫🇷🇪🇸🇱🇧 and a dancer/model/photographer by whenever-I-can.
Soon to be psychologist/coach 🌎globe trotter 🎭 theater fan
Kitana's activities on Instagram:
"
New York Fashion Week Spring/Summer 2022 Fashion Showcase Organizer: @wmmichaelreid Designer: @sainte_dame Makeup: @ayekelzbeauty 📸: @popphotostudio @xlntmodels @4seasonsmagazine @inthecitymagazine #nyc #newyork #nyfw #femaleblogger #nycblogger #runway #highfashion #hautecouture #fashion #runwaymodel #modeling #model #dancer #heels #suit #art #arts #makeup #hair #catwalk #nyclive #nycliveatfashionweek #newyorkfashionweek #fashionweek #xpozure #XpozureModeling #XpozureMedia #WmMichaelReid #saintedame
"
"
ANGELMAN SYNDROME I few weeks ago I had an honor to model at a philanthropy soirée dedicated to Angelman Syndrome. The event was coordinated from London, with designers, models and MUA/hair artists coming from different states. All the proceeds went to the Foundation for Angelman Syndrome Therapeutics (FAST). Angelman syndrome is a genetic condition that affects the nervous system and causes serious physical and learning disabilities. Usually, the first signs of this syndrome start to show at around 5-12 months, with the child not being able to sit unsupported or making babbling sounds. Later, such children may not speak at all or speak using only a few words. However, most children with Angelman syndrome will be able to communicate using gestures, signs or other systems. The movement of a child with this syndrome will also be affected. For example, they may have difficulty walking because of some issues with balance and coordination. Their arms may tremble, and their legs may be stiff. Some of the distinctive behaviors of children with the syndrome include being easily excitable, smiling and laughing, often with little stimulus, being restless, having short attention span and having trouble sleeping. Most cases of Angelman syndrome are caused by the child not getting a copy of the UBE3A gene from its mother, or the gene not working. In a small number of cases, Angelman syndrome happens when a child gets 2 copies of the gene from their father, rather than 1 from each parent. Designer: Mahogany Collection, Cruella inspired outfit MUA: @saomorris 📸: @danitaharrisonphotography @xlntmodels #nyc #newyork #nycblogger #femaleblogger #blogger #modeling #model #runway #runwaymodel #fashion #highfashion #angelmansyndrome #runwayshow #hautecouture #instalook #photography #photo #designerclothing #dancer #philantropy #socialimpact #socialcause #designer #makeup #cruella #streetphotography
"
"
ATTACHMENT STYLES I first found out about attachment styles 4 years ago and since then have been observing the dynamic in my own relationships and the relationships of others. The attachment styles are patterns of attachment between the infant and the caregiver that later define how a person relates to others, especially in romantic relationships. There are 4 main attachment styles, but I ll cover only the first one, with others to follow in later posts. 1. AVOIDANT ATTACHMENT Infants with this attachment style tend to avoid interaction (turn away, avoid eye contact, etc.) with the caregiver and show little distress during separation. Usually, it s a defense mechanism against rejecting behaviors of the caregiver who may feel uncomfortable being close to the child or is easily angered by the infant or is too distracted by something else that doesn t leave room for unconditional and secure love towards the child. In adult life these people show the same dynamic in their romantic relationships - they prefer not to get too close for fear of being rejected (the same way they were rejected by their caregiver), they may feel overwhelmed in an intimate relationship, especially when it reaches a threatening depth . They view dependence of a partner as a sign of weakness and usually leave the relationship as soon as it becomes too intimate because, in their mind, it s always better to break up with someone before that someone breaks up with them, thus recreating the traumatic childhood experience. Avoidants tend to repress rather than express their emotions. On the surface they may seem quite successful, confident, and strong - however, this is only a compensatory mechanism that allows them to avoid being hurt again. Avoidants tend to think negatively about their partners seeing them as overly needy, while ignoring their own needs and fears about a relationship. They feel a deep-rooted aloneness, even when in a relationship. Avoidants rarely search inside themselves for the reason for their dissatisfaction, so it usually takes many years before they realize their patterns and seek professional help. #psychology #coach #nyc #budapest #model #fashion #photo
"
"
MUST VISIT PLACES IN BUDAPEST 📌 Fisherman s Bastion (on the picture) - although it looks like a Medieval Castle, it was actually built in the XX century as an observation point overlooking the Danube River, across the Margaret Island and Pest. However, its name dates back to the Guild of Fisherman that were in charge of defending that stretch of the city back in the Middle Ages. The 7 towers of the Bastion represent the 7 Magyar tribes (by the way, the Hungarian people call themselves Magyar rather than Hungarian up to this day). 📌 St. Stephen's Basilica - one of the most important religious buildings in the city. It was completed by 1905 and named after the first King of Hungary, Stephen, whose incorruptible right hand is housed in the reliquary in the middle of the basilica. Nowadays, they have organ and classical music concerts there. 📌Ruin Pubs - this is a signature feature of Budapest. Essentially, it s a number of buildings that house shabby-chic pubs. At first glance they look sketchy due to their worn-out furniture but each one of them has its own unique style. The most famous ones are Szimpla, Instant, Fogas Ház and Kuplung 📌 Széchenyi Thermal Baths - the largest "medicinal" bath centre in Europe. There s a variety of pools (both inside and outside), massage & beauty treatment rooms as well as all kinds of saunas in this bathhouse and the water is rich in sulphates, calcium, magnesium, bicarbonate and fluoride. It s better to come in the morning before it gets too crowded. 📌 Great Market Hall - the name speaks for itself. It s as popular with the locals as it is with the tourists. The building itself is a piece of art and once inside you ll see long corridors full of stalls with fresh local produce and souvenirs. #hungary #budapest #nyc #newyork #nycblogger #femaleblogger #model #modeling #travel #traveling #europe #highfashion #streetstyle #catwalk #runway #photography #photo #photographer #travelblogger #travelblogging #covidtravel #instastyle #heels #fashion
"
"
SANTORINI FOOD SPECIALTIES While there I tried to taste as many typical foods as I could - mostly from Santorini but also from other parts of Greece. 🔹Saganaki. Ridiculously addictive. Also not as healthy. And definitely a no-no for vegans. It s fried cheese covered with filo pastry and drizzled with honey. The trick is to make you feel the contrasting saltiness of the cheese with the sweetness of the honey. 🔹Fava (as in fava beans). It contains a puree of yellow split peas and is usually served heated with lemon and olive oil. Fava is often a side dish and can be covered with capers and onions. It s simple, comforting and light. 🔹Chlorotyri. This is a unique type of goat cheese that s typical of Santorini. It has a slightly sour but creamy flavor and is only made by local producers on the island. 🔹White eggplant. Another rarity that grows in Santorini due to the volcanic soil. It has a more intense flavor, a sweeter taste and fewer seeds than its purple variety. 🔹Tomato Keftedes. The volcanic soil makes these tomatoes more flavorful, salty and aromatic compared to typical tomatoes. 🔹Yogurt. It s a typical dessert that is usually served on the island with honey and sprinkled with biscuit crumbs. These are just a few things that I remembered the most but feel free to share your favorite foods and/or add to the list! 📸: @santorini_guide7 #santorini #greece #travel #traveling #nyc #newyork #femaleblogger #nycblogger #style #modeling #bluedomesantorini #highfashion #model #runway #mylook #food #fashionweek #photography #summervibes #hautecouture #summerdress #maxidress #fashion
"
"
New York Fashion Week Thank you @jeaniemadsendesign for making it such a fun experience for all the models! Truly enjoyed walking for you 😃💃 Organizer: @indie.fash @thefashionlifetour Designer: @jeaniemadsendesign @jeaniemadsendesign Make-up: @veas.beautyland 📸: @rt.wrldfamous @xlntmodels @4seasonsmagazine @inthecitymagazine #thefashionlifetour #nyfw #kiarabelenmodelcoach #indiefash #inthecitymagazine #ifmagazine #4seasonsmagazine #newyorkfashionweek #thenewyorkerhotel #runwaymodel #fashion #runwayshow #explore #explorepage #newyork #ilovenewyork #nyc #newyork #highfashion #hautecouture #femaleblogger #nycblogger #instalook #photography #photo #designerclothing #dancer #model #modeling #runway
"
"
Lisbon, Portugal 🇵🇹 Out of the four cities that I ve visited in Portugal, Lisbon is by far my favorite one! It s so eclectic, vibrant, and multicultural that it reminds me of a mini-New York. It s the city where in the span of 4hr I got to speak English, French, Spanish and Arabic. It s the city with so many hills that after walking up and down for a few hours you start feeling muscles that you never even knew existed. It s the city that s surrounded by water - just like New York, which made me feel at home. It s the city known for its iconic fado restaurants and yellow trams. It s the city where the old harmoniously coexists with the modern, with the oldest buildings dating back to the 1st century BC. It s the city full of little gems - restaurants, cafes, wine bars and pastry shops. Some of my favorite spots are: 🔹Fàbrica da Nata (delicious desserts) 🔹Queimado (craft cocktails and unique dishes cooked on charcoal and made for sharing) 🔹O Faia (that has daily fado shows and 3 course dinners) 🔹O Frade (that made it to the Michelin Guide in Portugal) 🔹BytheWine (the name speaks for itself) 📸: @pparaense #travel #traveling #nyc #newyork #femaleblogger #nycblogger #style #modeling #lisbon #portugal #highfashion #model #runway #mylook #food #fashionweek #photography #summervibes #hautecouture #summerdress #maxidress #fashion #streetphotography
"
"
New York Film Festival 🎬Benedetta by Paul Verhoeven. This provocateur returns with a new French-language drama, based on a true story about a 17th century Italian nun who was chastised for her lesbian affairs and yet managed to obtain saint status in her Tuscan city of Pescia. The movie was banned in Russia and after watching it, I know why - It s too powerful of a satire. The story has it all: sex, violence, Hollywood-inspired scenes of Jesus Christ that look almost ridiculous, hypocrisy, raw nudity, moral ambiguity, and a shameless fight for power. At times the movie seemed so over-the-top and extra that the audience didn t even know how to react - cry or laugh or criticize it. I m sure it s going to infuriate a lot of people but I personally loved it. Not to mention that both actresses - Virginie Efira and Daphné Patakia - did a fantastic job! 🎬 The Power of the Dog by Jane Campion. It s definitely a change for a director who used to be known for her forensic investigations of a female psyche, turning now to brutal masculinity and repressed sexuality, with Benedict Cumberbatch playing a cowboy and speaking a southern American accent. The movie is based on the 1967 Thomas Savage novel and has a feel of Steinbeck s East of Eden. Kirsten Dunst and a young Australian actor (who I m sure we ll see a lot in the upcoming years) Kodi Smit-McPhee are excellent in their supporting actors roles. 🎬 Titane by Julia Ducournau who outdid herself, which I thought was impossible after her first movie - the notorious cannibal-coming-of-age story Raw . Not gonna lie, my first impression after watching this one was WTF did I just see?! . It was so shocking, brutally honest and at times unrealistic that I couldn t make sense out of it. Until I realized that it was exactly the point. The movie received Palme d Or at the Cannes Festival and although quite a few viewers found it disappointing , I feel like the trend that Julia Ducournau set is here to stay. Walking for Angelman Syndrome Showcase #nyc #newyork #blogger #modeling #model #runway #runwaymodel #fashion #movie #newyorkfilmfestival #hautecouture #dancer #angelmansyndrome #femaleblogger #photography #nyff
"
"
BUDAPEST, HUNGARY 🇹🇯 Budapest will forever stay in my heart as one of the most beautiful European cities 💙 Split by the Danube River into Buda and Pest, the capital of Hungary is home to one-fifth of the country s population. The two parts are connected by a series of bridges, the most famous of which is Széchenyi Chain Bridge that is built next to the Parliament - the 3rd largest Parliament building in the world after the Argentinian and Romanian ones (seen in the background on this photo). Although the city dates back to the Roman times, modern Budapest is essentially the legacy of the 19th century empire of Austria-Hungary, when Hungary was 3 times larger than the present country. Even though Hungary used to be part of the Soviet bloc, Budapest somehow managed to stay away from drab capitals of other Soviet bloc countries and after the collapse of the Soviet Union it started attracting an influx of tourists, with 11 million people visiting the city in 2019 (6 times its population). In 1987 the city, including the banks of the Danube, the Buda Castle Quarter, and Andrássy Avenue, was designated a UNESCO World Heritage site. I was truly impressed by how clean, culturally rich and well maintained the city is, how well the transportation system works, how many international restaurants with delicious food there are and how welcoming and friendly people are. To be followed by a post with recommendations 🙃 📸: @anne_wienne #hungary #budapest #nyc #newyork #nycblogger #femaleblogger #model #modeling #travel #traveling #europe #highfashion #streetstyle #catwalk #runway #photography #photo #photographer #travelblogger #travelblogging #covidtravel
"
"
Santorini, Greece While Santorini used to be one big island, nowadays it s actually an archipelago of five islands - the result of a few volcanic eruptions over the past couple thousand years. The biggest one of them is Thira, which most people call Santorini. The other four islands are Thirasia, Aspronisi, Nea Kameni, and Palea Kameni, though they're collectively known as Santorini. Greece became one of the first countries within the Schengen area to open its borders to American tourists and this trip was a perfect antidote to the past year-and-a-half, with delicious food and wine, locals that were happy to see tourists coming back, gorgeous views and amazing weather. Santorini has a number of villages but Oia - famous for its blue dome churches, upscale boutiques and restaurants - is probably the one that can t be be missed. I d also highly recommend taking a walking food tour in Fira with @santorinifoodtour. 📸: @santorini_guide7 #santorini #greece #travel #traveling #nyc #newyork #femaleblogger #nycblogger #style #modeling #model #runway #fashionweek #highfashion #bluedomesantorini #mylook #lookoftheday #photo #photography #summervibes #hautecouture #dress #fashion
"
"
WHO AM I? THE IDEA OF SELF CONCEPT This is the fundamental question explored in psychology. All the other questions like Why am I here? , Where am I going? , Who do I want to be with? , What do I want? etc. are derivatives of this main one and, therefore, consequential. This who-am-I question is the foundation of self concept. Self-concept, our basic knowledge of who we are, starts to take shape at 1 year. Before that, the child only perceives herself as part of the mother (or another significant caretaker who plays the role of a mother) and inseparable from her. By age 2, the child begins to differentiate herself from others. Although Self Concept develops throughout the lifespan, it is between early childhood and adolescence that it evolves the most. Self concept includes the following elements: a) self-image b) self-esteem c) ideal self Self-image is how we perceive and see ourselves (physically, psychologically, socially, and spiritually). Initially, the research was focused on the latter three areas, ignoring the physical element. Now, more and more therapists believe that it is the body that is the foundation of all the other personality parts. It is the body that stores all the memories and emotions, good and bad , including from the pre-natal period, while the brain does it in a more selective manner. Self-esteem is the value we attach to ourselves, often influenced by our comparisons to others and others responses to us. Ideal self is the self we would like to be. Usually, there s a difference between self-image and ideal self, which leads to incongruency between the two and, thus, becomes a source of suffering. Although it s quite difficult to achieve a perfect overlap between self-image and ideal self, the greater the congruence, the better self-actualization. People come to therapists when they feel a disconnect between any or all of the three elements or within one particular element, which holds them back and usually causes suffering. #nyc #newyork #femaleblogger #modeling #lisbon #portugal #eruope #fashion #streetphotography #psychology #therapy #coaching #psychologist #therapist #coach #highfashion #fashionweek #photo
"
About
J-May
Jennimayartist
Creator, actress, art model, aerial dancer, mystical person....
for bookings: jmaywalker13@gmail.com
J-May's activities on Instagram:
"
A lovely casual photoshoot at home with my art behind me. Happy Thursday💜🌟💫Always a pleasure working with @erwinsr23 #catskillsartist #newyorkphotographer #photoshoot #newyorkartist #freelancemodel #newyorkmodel #actress #artmodel #nudeart #art #abstractart #artonwood
"
"
When I was a little girl, one of my dreams was to be Thumbelina when I grew up😊🌿🌳💚😂🧚‍♀️💫rgmphoto on #modelmayhem but he has no IG. #newyorkphotographer #photoshoot #newyorkartmodel #freelancemodel #vibrationalalignment #shiftyourvibration #purepositiveenergy #dreamscancometrue #fairywoman #digitalart #photoart #artistsofinstagram
"
"
Have ghoulish evening! Happy Halloween fellow freaks☠🖤🧡👻🎃🖤🧡☠🎃👻🖤 #halloweenspirit #happyhalloween #creature #creatureofthenight
"
"
Omg don t look! 😀🤣#camping #glamping #photoart #digitalart #glammodels #artistsoninstagram #artmodel #catskillsmountains #funwithart #vibrationalalignment #lovewins #loveandlight #frequency #lightworkersofinstagram
"
"
Peekaboo happy Saturday! #newyorkphotoshoot #actress #artmodel #glamshoot #studiophotography #nudeart #nudemodel #art #artist #artistsoninstagram @abraham_holguin_design #newyorkphotographer
"
"
Happy heat wave! This was shot in an attic and it was super hot but it worked out! 🌞😃🥰@ubcproductions who is also an amazing designer/creator of handmade chain garments! 🌟😍#artmodel #glammodel #fit #newyorkphotoshoot #actress #model #artistsoninstagram #blackandwhitephoto #freelancemodel #artist #love #vibrationalalignment
"
"
This is what I did in LA @unicicasa @society_unici Now I m in New York with my silks and ready to fly again! 🧚‍♀️🧚‍♀️🧚‍♀️💫 #aerialsilks #aerialist #aerialartist #aerialdancer #skydancer #freelanceartist #independentartist #showgirl #performanceart #burlesque #burlesqueaerial #fashion #music
"
"
Bat attack👻🎃Happy Halloween 🖤🖤☠ #halloweenart #ghoul #halloweenghoul #happyhalloween
"
"
What a fun-gi day! 🍄😉 #funguslovers #mushrooms #artmodel #newyorkphotographer #freelancemodel #artistphotographer #dancer #actress #poet #justaddlove #vibrationalalignment #freespirit beautiful art by @motheridarts
"
"
Good morning lovely people🌞sending love and light on this fabulous gift of a Tuesday. #photoshoot #newyorkphotoshoot #artistmodel #artmodel #nudeart #nudemodel #actress #painter #modeling #newyorkartist #eroticart #muse #professionalmuse #artistmuse fun shoot with @erwinsr23
"
"
Thank you ions,💧 waterfall, natutre and Gaia in general 🥰💚🧚‍♀️🌞🌍🌻🌿a fabulous photoshoot with @motheridarts and the gang of fairies🧚‍♂️ 🧚‍♂️ 🧚‍♂️ #nudeart #artmodel #naturegirl #waterfall #catskills #newyorkactress #model #dancer #catskillsartist #painter
"
About
Ronald
Segers
Jr
Thank
you

شكرا جزيلا . Děkuji mnohokrát . Vielen dank . σε ευχαριστώ πάρα πολύ . Thank you so much . Muchas gracias . Merci beaucoup . תודה רבה לך . बहुत बहुत धन्यवाद . Grazie mólto . どうもありがとうございます . 정말 고맙습니다 . Hartelijk bedankt . Tusen takk . Dziękuję bardzo . Muito obrigado . Mulțumesc foarte mult . Спасибо вам большое . Tack så mycket . ขอบคุณมาก . çok teşekkür ederim . Дуже дякую . Cảm ơn rất nhiều . 非常感謝 .