Nude
And
Cube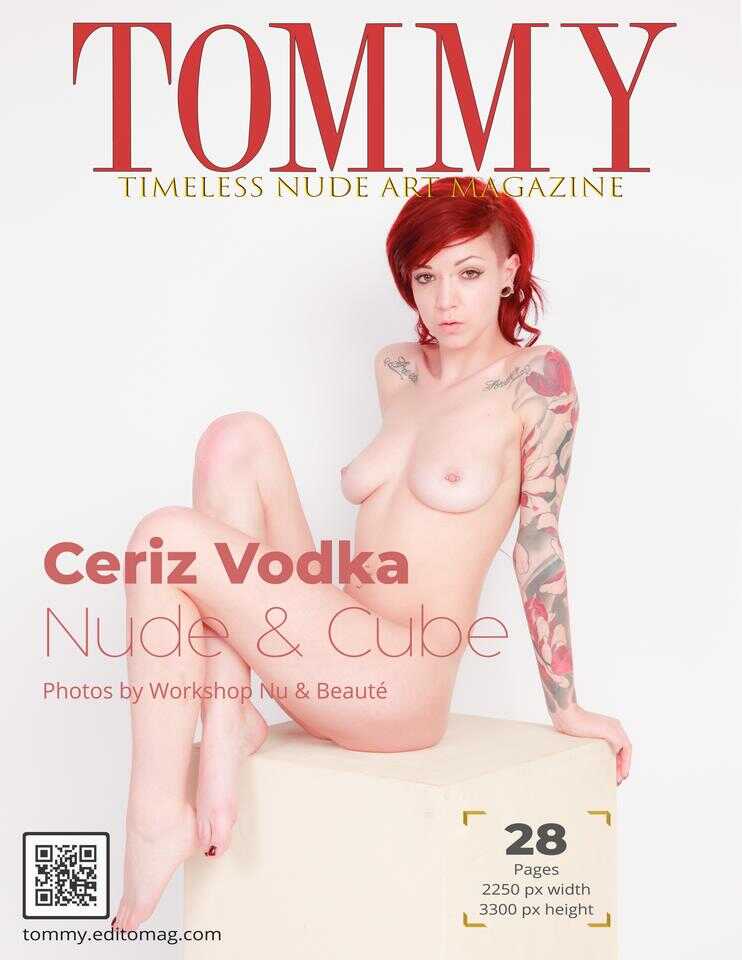 Courcouronnes
-
France
Ceriz Vodka is a young tattooed model who is used to posing regularly in France for magazines, for private sessions and for workshops.
It was during a workshop that she perfectly illustrated herself in a new genre for her, naked on a studio cube.

Tommy Magazine, nude magazine like no other. Publish and sale editorials, reference photographers & models. Sell & fairly share revenues only on Tommy Magazine.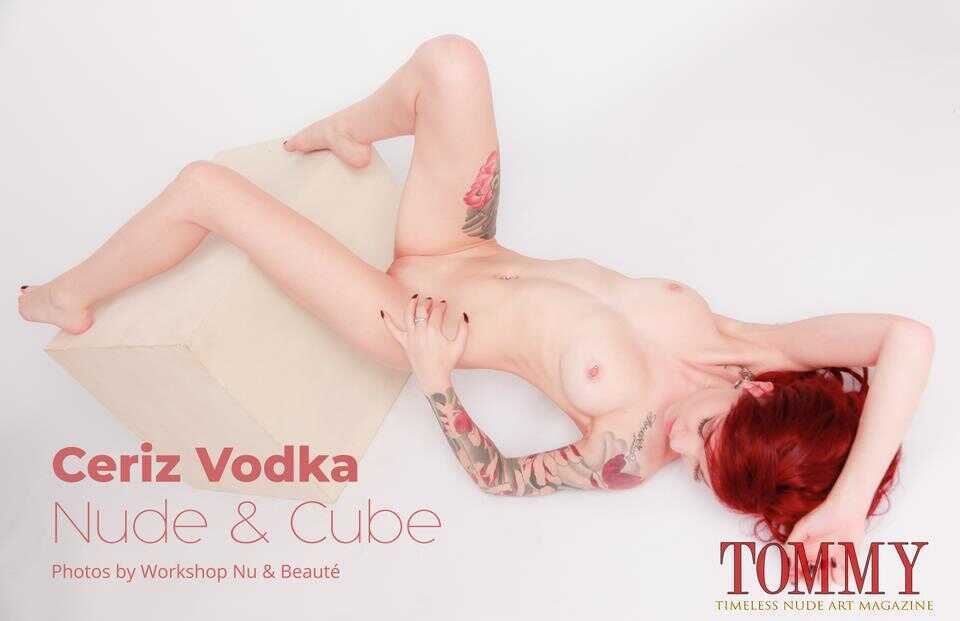 The sale and delivery of this editorial
are processed by our trusted partner

28
pages
PDF 2550 x 3300 px

Enjoy immediately your digital version
on your PC, Mac, Linux, smartphone and tablet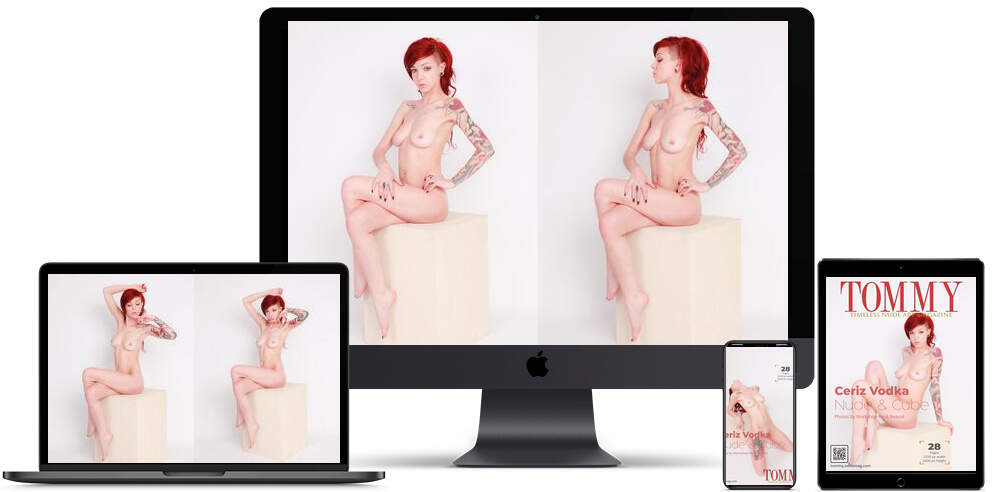 While waiting for the printed version to be delivered
to your home with its
28
pages
in US Letter format 8.25"x10.75" (21x27,3cm)
Saddle Stitch Binding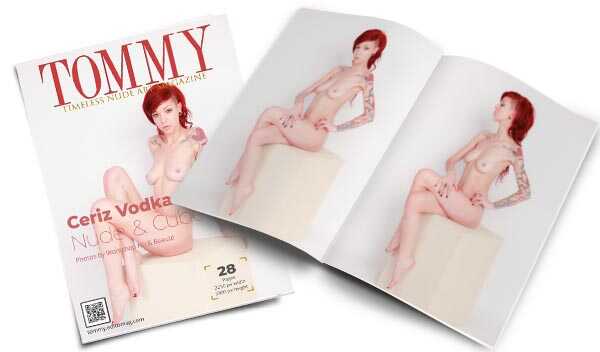 Ceriz Vodkä
✖️Make up artist
✖️French Model
✖️Suicide Girl
✖️ @inegalbrand
What Ceriz Vodka 'says' on Instagram:
"
Skid row -// ©️Vincent_v_boudoir #details #skin #closeup #lingerie
"
"
Retour au naturel ✨🌿 #newhair #newface #brunette #beauty #makeup #portrait #face #brownhair
"
"
Hôtel Room 🛎 @lugand_s #hotelroom #roomservice #drap #white #bedroom #kingsize #shooting #modeling #modelephoto #glamour #sensuelle #inkedgirl #tattoo
"
"
« Je ne m'excuserai pas pour la façon dont j'ai choisis de réparer ce que vous avez brisé en moi. »💫 @iamguillaumegls
"
"
It's my birthday !!! 🎂💗
"
"
Sweet symphonie 🍃 @vagabond.dealer #nature #wild #tree #amazone #wildspirit #muse #boheme #boho #longdress #hippiegirl #inked #tattoo
"
"
Fusion artistique avec ma belle @mrs.hard.candy ♥️ Retour sur notre rencontre à Brignoles dans son magnifique Studio 💫 @mrs.hard.candy @tatianablanchard83 #boheme #boho #gypsy #hippiestyle #studio #glamour #shooting #lingerie #tattoo #inked #lifestyle #boudoir
"
"
Un bon début de semaine à tous 🌼 Ici on se remet doucement de la fiesta de ce week end pour mon anniversaire ! Reprise de mes commandes de bijoux pour ma marque @cerise.noire.creation et je serais à Bordeaux le 29-30 pour un super projet photo ✨ Stay tuned 💛 @iamguillaumegls
"
"
Pourvus qu'elle soit douce ✨ Lingerie: @stylewanderlustusa Photo: @jfh.photos #lingerie #boudoir #harness #glamour
"
"
Fleur des champs 🌻 @jfh.photos
"
About
📷Workshop
Nu
et
Beauté
Workshop Nu & Beauté is a photographic workshop organizer,
for this purpose he did a lot of nude and beauty sessions,
he will share his photos with us
Thank

you


شكرا جزيلا . Děkuji mnohokrát . Vielen dank . σε ευχαριστώ πάρα πολύ . Thank you so much . Muchas gracias . Merci beaucoup . תודה רבה לך . बहुत बहुत धन्यवाद . Grazie mólto . どうもありがとうございます . 정말 고맙습니다 . Hartelijk bedankt . Tusen takk . Dziękuję bardzo . Muito obrigado . Mulțumesc foarte mult . Спасибо вам большое . Tack så mycket . ขอบคุณมาก . çok teşekkür ederim . Дуже дякую . Cảm ơn rất nhiều . 非常感謝 .