Black
and
White
Studio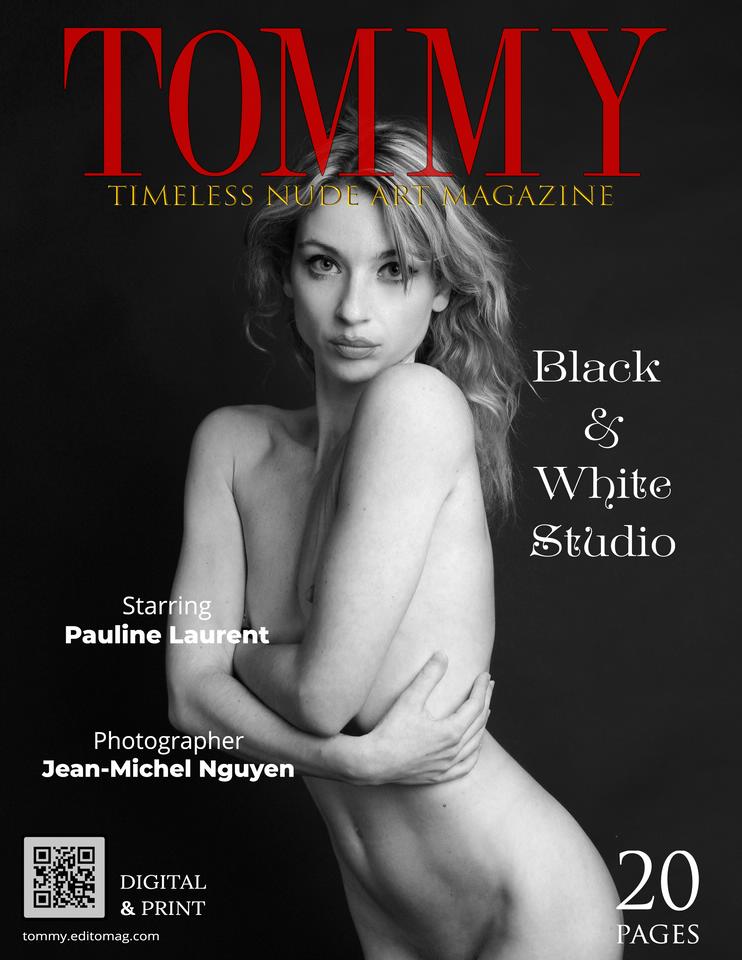 Paris
-
France
Enjoy this agency test with beautiful thin french model,
shooting in studio with black backdrop @ Paris. France

Tommy Magazine, nude magazine like no other. Publish and sale editorials, reference photographers & models. Sell & fairly share revenues only on Tommy Magazine.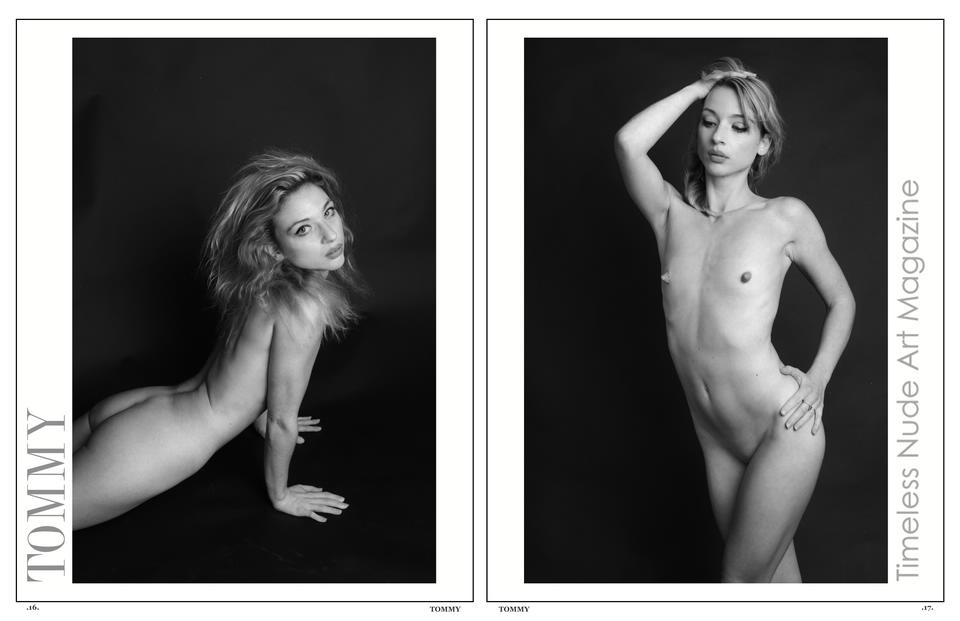 The sale and delivery of this editorial
are processed by our trusted partner

20
pages
PDF 2550 x 3300 px

Enjoy immediately your digital version
on your PC, Mac, Linux, smartphone and tablet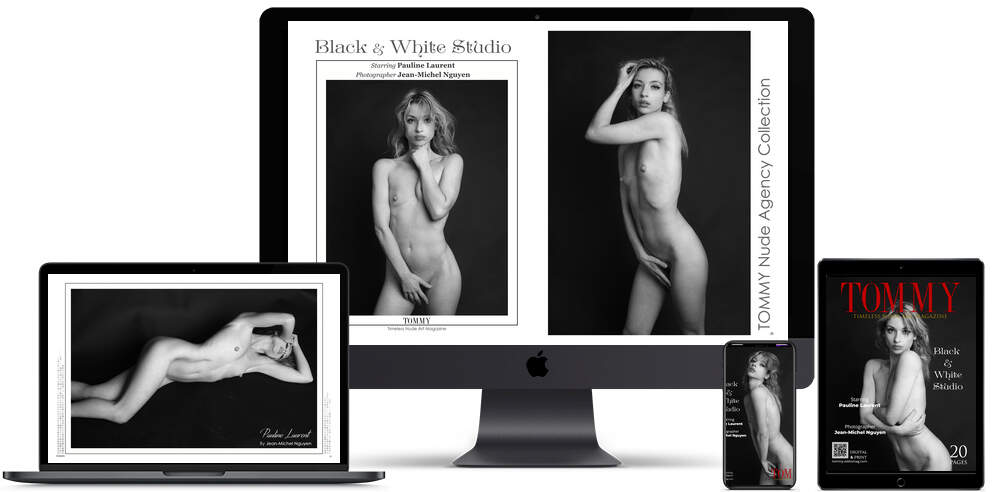 While waiting for the printed version to be delivered
to your home with its
20
pages
in US Letter format 8.25"x10.75" (21x27,3cm)
Saddle Stitch Binding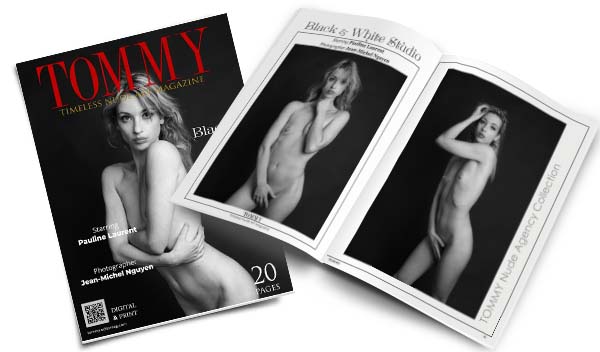 About
Pauline
Laurent
Pauline Laurent's activities on Instagram:
"
Seule sur ce banc ... @leclercmarc @spot.direction @campusdesmaquilleurs_officiel
"
"
Esprit libre @jmnguyen.photo Magazine:@tommymagazine #fashionmagazine #libertà #nuartistique #modelpose #modelmanagement #photographeroftheday
"
"
Super shooting avec @leclercmarc Agence :@spot.direction Maquilleuse :@campusdesmaquilleurs_officie#dressred #glamourchic #fatale #parisstyle #agencyphotographer #agencymodels #lovemakeup #🌹🔥
"
"
@leclercmarc qui me dit de sortir mon côté fatal qui est en moi , challenge accepté 😉😁 Ai-je réussi ? Merci @leclercmarc @spot.direction Merci à la superbe maquilleuse @campusdesmaquilleurs_officiel #glamourmodel #femmefatale #agencemannequin #spot.direction #parís #editorial #makeupforever @vivelesfrancaises_
"
"
La belle au bois dormant des temps moderne @leclercmarc #photographeragency #photographeparis #igfashion #fashionphotography @agence:@spot.direction #agencemannequinat #parisvibes #agentmode #modelagency @campusdesmaquilleurs_officiel #makeuplooks #makeuplooks
"
"
Fais de ta vie un rêve, et d un rêve une réalité Le petit prince Agence @spot.direction Photographe :@leclercmarc
"
"
Ma réaction en voyant ce portrait quelle femme! 😁 Une première pour moi à porter des faux cils 🤣 Merci @leclercmarc pour ce portrait. #photographe #photoportrait #portrait_perfection #portrait_vision #portraits_universe #femmefatale #glamourmakeup #zaradress Agence :@spot.direction
"
"
A demain paris !🥰 @leclercmarc @spot.direction @campusdesmaquilleurs_officiel #makeupaddict #glammakeup #parismonamour #zaradresses #modelingagency #shootingfashion #fashionaddict
"
"
La vie n est pas un long fleuve tranquille. il arrive des moments où tout bascule , des moments où tu ne sais plus réfléchir tellement que ta peine est immense mais comme par magie tu trouves en toi une force , des décisions qui t ouvre à d autres portes,celle de l avenir . @jmnguyen.photo Pour @tommymagazine @vivelesfrancaises_
"
About
Jean-Michel
Nguyen
French vietnamese photographer located in Paris,
Jean-Michel specializes in fashion and beauty photography..
He takes advantage of his talent and his know-how after many years of experience
to offer us nude photographies with fashion and beauty style.
Jean-Michel Nguyen's activities on Instagram:
"
Cherche des mannequins féminins pour poser pour mon livret Mannequins pour Octobre Rose . Tous les bénéfices des ventes iront à l association Ruban Rose 🌸 Sud de Paris, A6, RER-C
"
"
#coiffure #hairstylist #mcb #hairstyle #haircut #haircolor #coiffeuse @beata_bourillon
"
"
#coiffure #hairstylist #mcb #hairstyle #haircut #haircolor #coiffeuse
"
Thank
you

شكرا جزيلا . Děkuji mnohokrát . Vielen dank . σε ευχαριστώ πάρα πολύ . Thank you so much . Muchas gracias . Merci beaucoup . תודה רבה לך . बहुत बहुत धन्यवाद . Grazie mólto . どうもありがとうございます . 정말 고맙습니다 . Hartelijk bedankt . Tusen takk . Dziękuję bardzo . Muito obrigado . Mulțumesc foarte mult . Спасибо вам большое . Tack så mycket . ขอบคุณมาก . çok teşekkür ederim . Дуже дякую . Cảm ơn rất nhiều . 非常感謝 .