Harness
And
Chains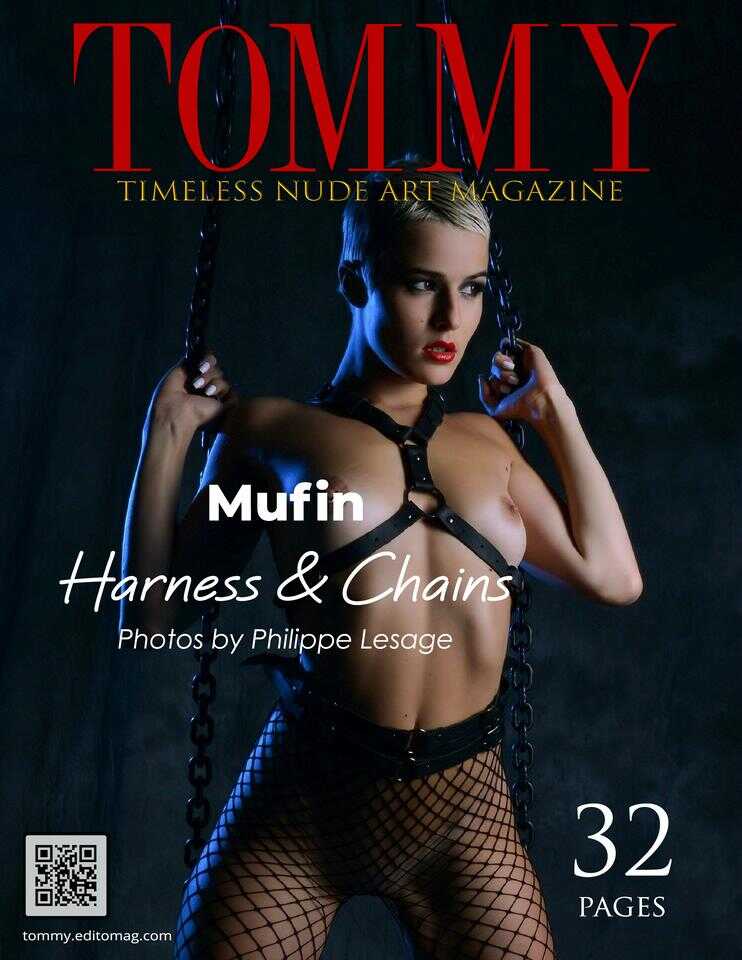 Paris
-
France
Agent of freedom, angel of the dark,
Lifted by the chains, to reach a different sky,
Experience pure extasy, and fly
Out of the blue, into the black...
Where submission means exploration,
and pleasure takes the form of an undying agony…

Tommy Magazine, nude magazine like no other. Publish and sale editorials, reference photographers & models. Sell & fairly share revenues only on Tommy Magazine.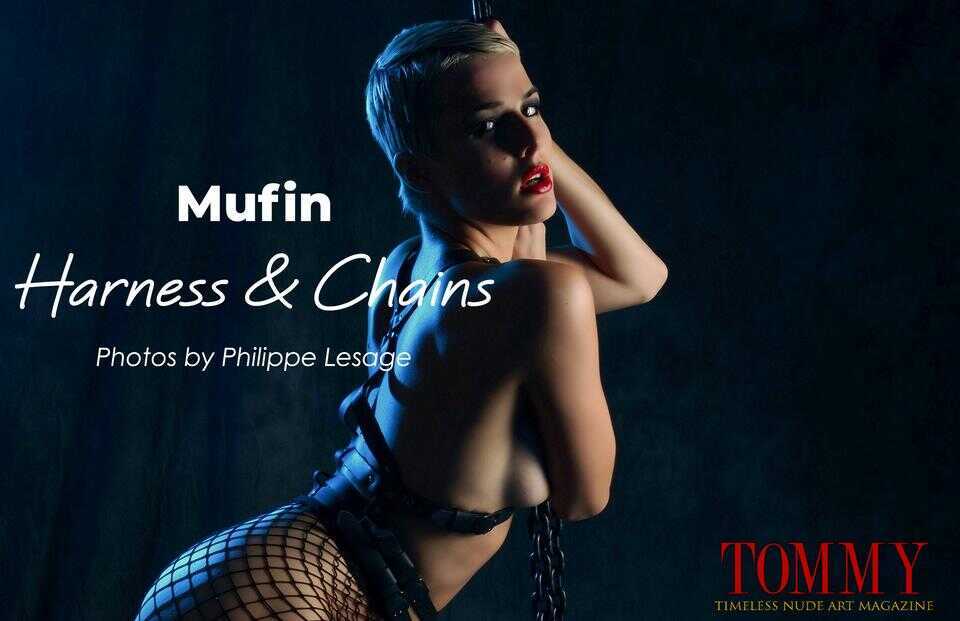 The sale and delivery of this editorial
are processed by our trusted partner

32
pages
PDF 2550 x 3300 px

Enjoy immediately your digital version
on your PC, Mac, Linux, smartphone and tablet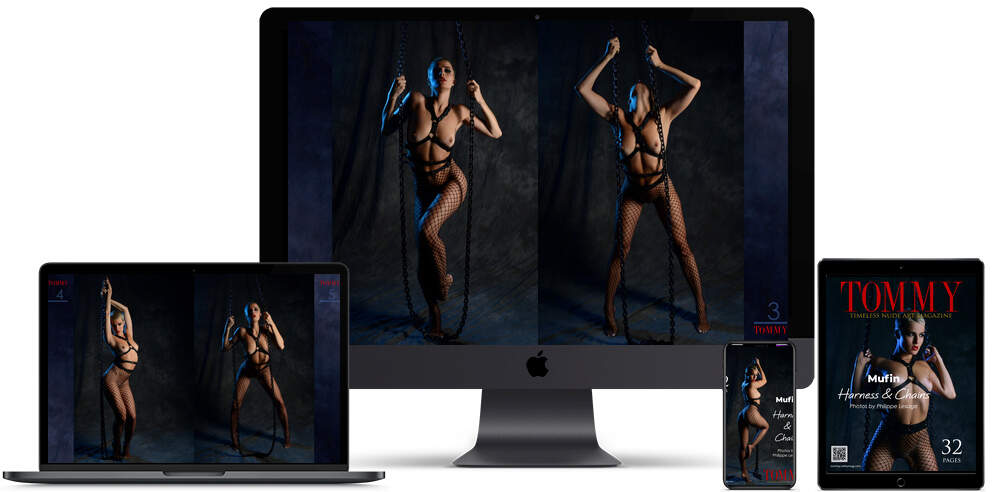 While waiting for the printed version to be delivered
to your home with its
32
pages
in US Letter format 8.25"x10.75" (21x27,3cm)
Saddle Stitch Binding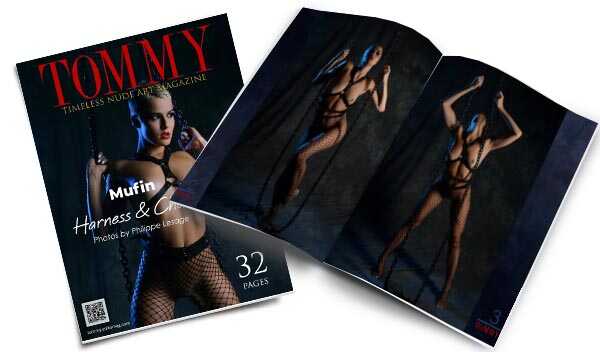 About
Mufin
International model & founder of @oppium
Rates/requests only on mufinnv@gmail.com
@__mufinbackup";
Mufin's activities on Instagram:
"
Envie de faire davantage de portraits 💙 @jep.photographer
"
"
To attract the things we love, we must transmit the frequency of love. Be love, feel love. #lawofattraction @celineandreaphotographe
"
"
Tout débuta dans l arythmie, le chaos @stephane_coutelle
"
"
She loves moonlight and rainstorms and so many other things that have soul 🤎 @jmstormquotes @celineandreaphotographe @belleetbonbonluxurylingerie
"
"
The feminine strength comes from her soul 🤍 #sabrinalynnquote @celineandreaphotographe
"
"
Your heart beats and the ground beneath me shakes..💫 #marisarosefarella Photo @loe____________________ Bodysuit @vousmonsieur
"
"
My heart is a wildflower 🌿💫 @celineandreaphotographe @voyeurx_ #ktolnoequote
"
"
Florentine dinner ✨ Thank you @marie.sauvage 💖
"
"
Une bonne nouvelle arrive ce matin. Tu as rêvé de moi. @celineandreaphotographe #pauléluard
"
About
Philippe
Lesage
Dream in Glam officiel.
PHILIPPE LESAGE..
Photographer in Paris📷🗼🔞..
Sometimes in Thailand.
Thank
you

شكرا جزيلا . Děkuji mnohokrát . Vielen dank . σε ευχαριστώ πάρα πολύ . Thank you so much . Muchas gracias . Merci beaucoup . תודה רבה לך . बहुत बहुत धन्यवाद . Grazie mólto . どうもありがとうございます . 정말 고맙습니다 . Hartelijk bedankt . Tusen takk . Dziękuję bardzo . Muito obrigado . Mulțumesc foarte mult . Спасибо вам большое . Tack så mycket . ขอบคุณมาก . çok teşekkür ederim . Дуже дякую . Cảm ơn rất nhiều . 非常感謝 .