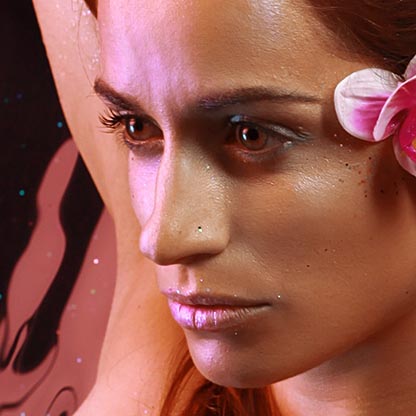 Floryane ⮘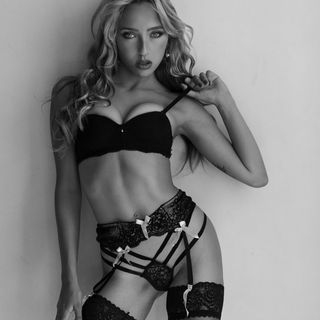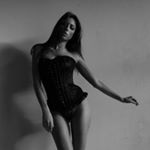 ⮚ Francesca Rando
Francesca
D
Model
Italian Model
NOW Gran Canaria📍02/2021: Switzerland 🇨🇭
For bookings: DM/email📩
Agency @creative.models.agency @modelsklickofficial @fpmodels
Share
my
Tommy's
profile
page
Use the following buttons for this
My
contributions
to
Tommy
Magazine
I have contributed, as model, to the following issues, books and collections of single editorials: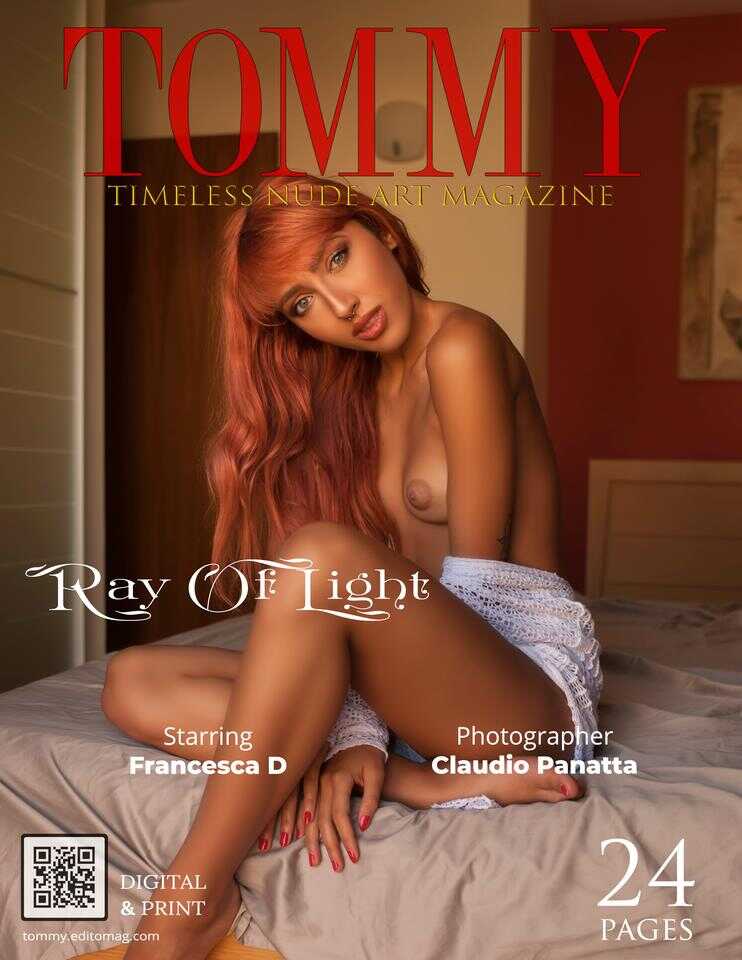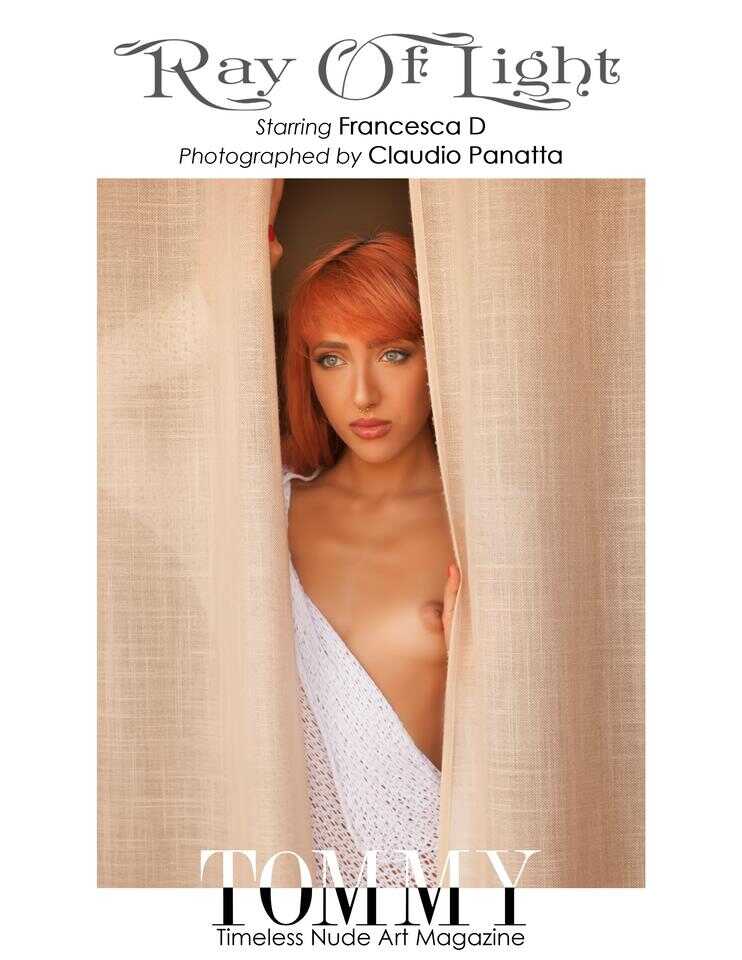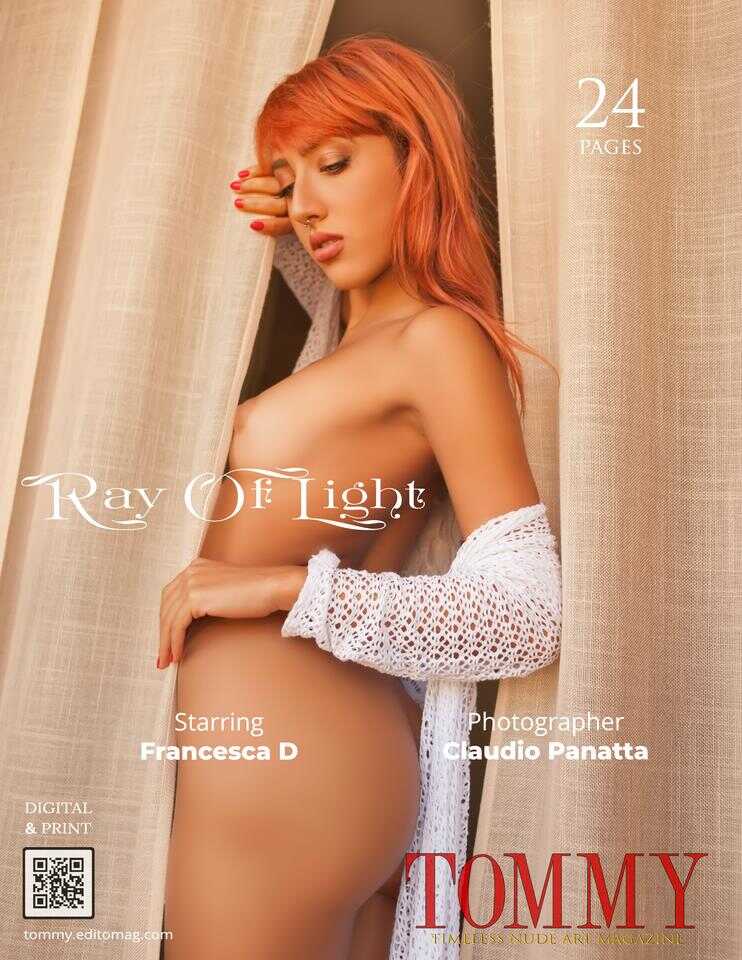 Visit
my
web
sites
https://www.instagram.com/francesca_dmodel
https://allmylinks.com/francesca-dmodel
About
Francesca
D
Italian Model
NOW Gran Canaria📍02/2021: Switzerland 🇨🇭
For bookings: DM/email📩
Agency @creative.models.agency @modelsklickofficial @fpmodels
Francesca D's activities on Instagram:
"
Moving around 📸 from my last photoshoot in Switzerland
"
"
Have a nice weekend 🌸🌸 From my last photoshoot in Switzerland #bnw #bnwphotography #bnwmood #bnw_switzerland #bnw_greatshots #blackandwhitephotography #blackandwhite #details #body #light #model #healthy #abd #fitgirl
"
"
_Black_ #photography #model #redhair #picture #photoshoot #redhead #portraitpage #portrait #me #black #outfit #style #moda #igers #portrait_vision #look
"
"
Goodbye Austria 🇦🇹 #travel #sky #österreich #redhair #sun #autumn #photo #smile #life #austria #pois #50s #selfie #snow #cold #lookoftheday #happy #instagram
"
"
Una pequeña excursión en Tenerife! #momentos 🌊🏝 #tenerife #islascanarias #model #post #instamoment #fit #sea #beach #wind #mar #sky #photo #spain #life #outfit
"
"
👒 I wish you a nice weekend with this last set done in Gran Canary, now I'm actually in Zürich with a new hairstyle (red peach colour). I'm sorry for the absence, but at the moment I am dedicating to some great priorities for the future, anyway, soon I will communicate the next dates available for photo shoots in Switzerland 🇨🇭📸to receive updates or my portfolio directly by e-mail, write in DM.
"
"
Another black and white 📸🚬 photographer: @reberphotoart Model @francesca_dmodel Assistant: @laura.1985 #italianmodel #bnw #blackandwhite #redhair #bnw_switzerland #switzerland #swiss #zurich #portraitphotography #portraitpage #art #fitgirl #photoshoot #photographer #photography #outfit
"
"
Artworks by @giorgiofinamore: "Nucleus" & "Domina Angelorum" Venice, 2020 #prowork #artwork #model #art #colorful #artist #artoftheday #picture #promodel
"
"
From my last photoshoot in Switzerland 🇨🇭 | Actually available for photoshoots in Gran Canaria #bnw #photoshoot #photo #model #zurich #switzerland #fitmodel #blackhair #dress #fashion #instagram #portfolio #picture #longlegs #italian #outfit #blackandwhite
"
"
A sunny state of mind 🌞
"
"
Wishing you all the best for the next year!! 🍀 ✨ #bestwishes #spain #newyear #photo #look #picture #fashion #sun #lovelife #ootd #moda #naturalbeauty #model #life #happiness #goodday #instagram #colorful #girl
"

© 2020-2021 tommy.editomag.com, all rights reserved
1 078 103 views since 01/03/2020 - 1 565 views/day