Sailing
at
the
Aegean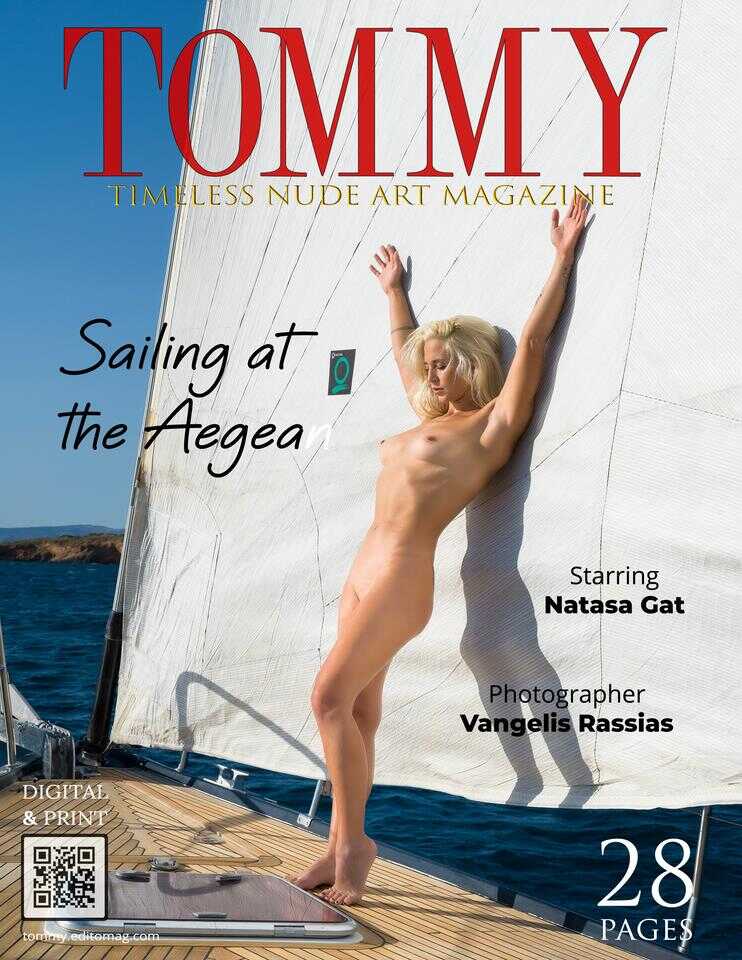 Share
this
editorial
FR → Je pratique la voile depuis des années en tant que photographe.
L'idée de faire une séance de nu sur un voilier est née d'un séminaire
intitulé «Le corps dans l'espace» qui aura lieu cet été en mer Egée.

Natasha en tant que gymnaste et danseuse a toujours eu une bonne relation avec son corps.
Elle a cru en ce projet et s'est retrouvée à poser nue avec son corps sensuel
sur le voilier au bord a la mer Egée et à l'art de la photographie.

Pour réaliser ce projet ,j'ai utilisé un appareil photo Hasselblad X1DII avec l'objectif xcd 652,8
et un Sony RX1 avec le 35mm Carl Zeiss Diatagon T f2.


EN → I have been sailing for years as a photographer.
The idea of doing a nude session on a sailboat was born from a seminar
titled "The body in space" which will take place this summer in the Aegean Sea.

Natasha as a gymnast and dancer has always had a good relationship with her body.
She believed in this project and ended up posing nude with her sultry body
on the sailboat by the Aegean Sea and to the art of photography.

For this project, I used a Hasselblad X1DII camera with the xcd 652.8 lens
and a Sony RX1 with the 35mm Carl Zeiss Diatagon T f2.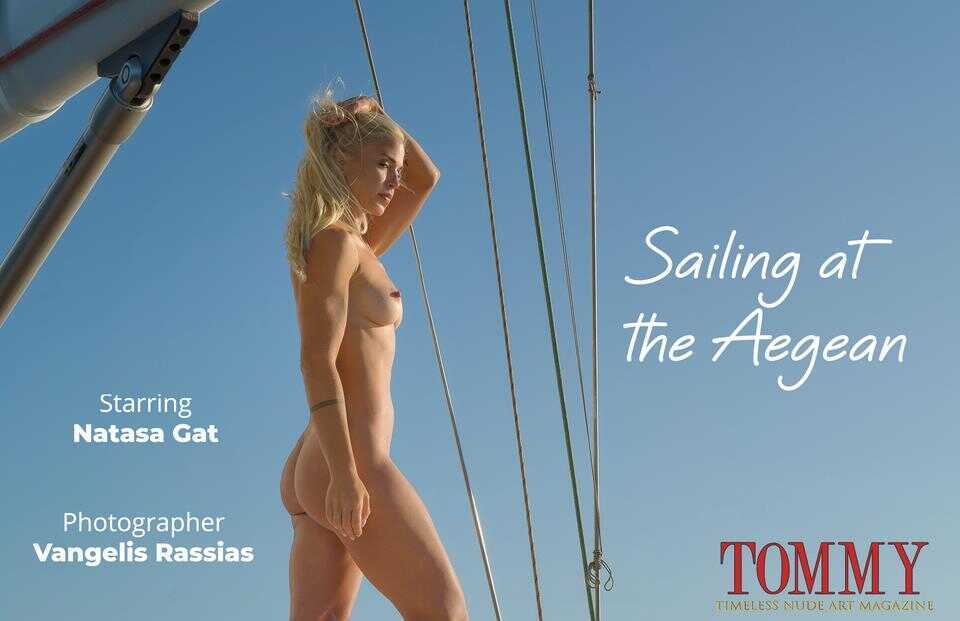 Print
Version
28
pages
US Letter 8.25"x10.75"
Saddle Stitch Binding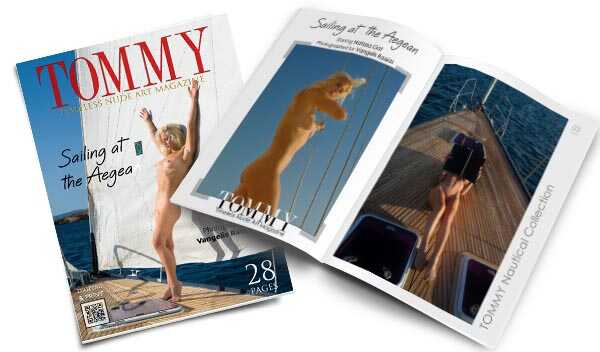 Digital
Version
28
pages
PDF 2550 x 3300 px

and enjoy your digital editorial
version with its
28
pages on your PC, Mac, Linux, smartphone and tablet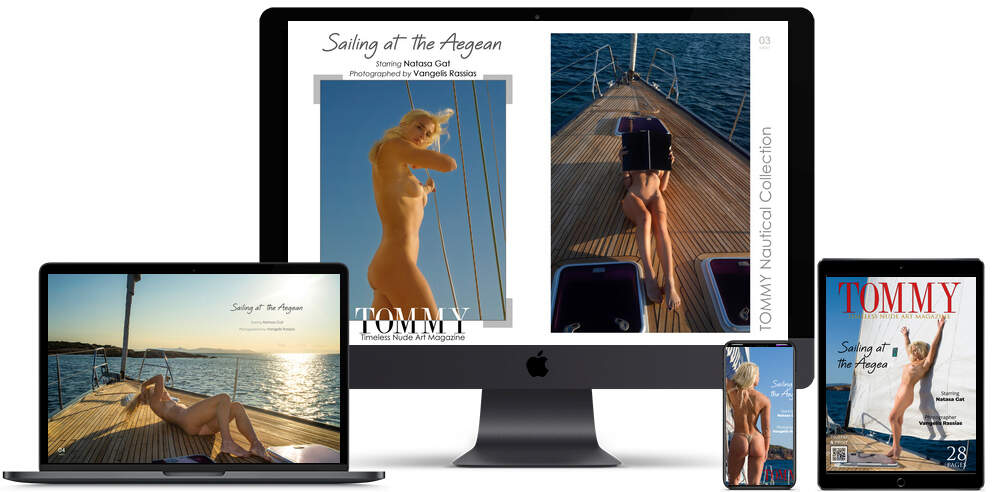 Buy the print copy of this book and get the digital version for
free !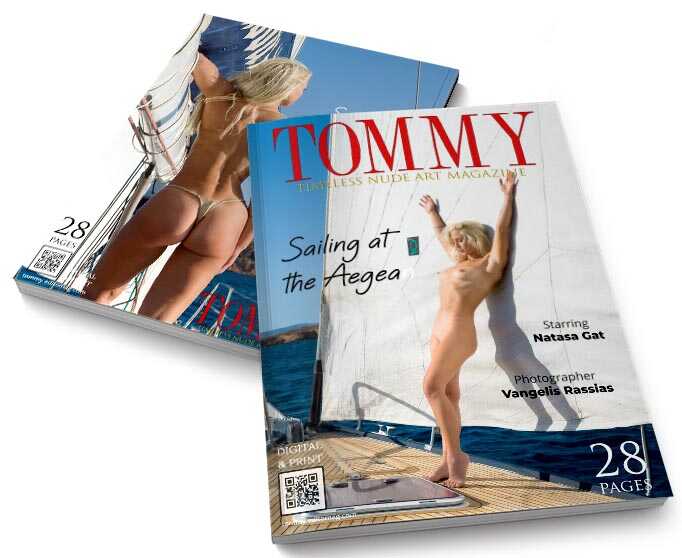 Thank
you
شكرا جزيلا . Děkuji mnohokrát . Vielen dank . σε ευχαριστώ πάρα πολύ . Thank you so much . Muchas gracias . Merci beaucoup . תודה רבה לך . बहुत बहुत धन्यवाद . Grazie mólto . どうもありがとうございます . 정말 고맙습니다 . Hartelijk bedankt . Tusen takk . Dziękuję bardzo . Muito obrigado . Mulțumesc foarte mult . Спасибо вам большое . Tack så mycket . ขอบคุณมาก . çok teşekkür ederim . Дуже дякую . Cảm ơn rất nhiều . 非常感謝 .